5 Things We Love about the New IMAX VR Arcade in LA
Virtual Reality has been having its share of ups and downs in recent times, but it's safe to say that Virtual Reality Technology has taken another big step towards mainstream adoption with the recent launch of IMAX VR arcade in Los Angeles, California. Since opening their doors earlier this year. the LA facility has attracted […]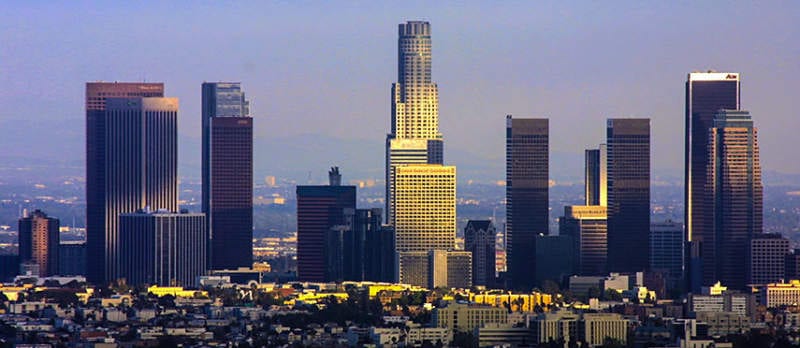 Virtual Reality has been having its share of ups and downs in recent times, but it's safe to say that Virtual Reality Technology has taken another big step towards mainstream adoption with the recent launch of IMAX VR arcade in Los Angeles, California. Since opening their doors earlier this year. the LA facility has attracted over 20,000 unique visitors and generated average revenues of 15,000 a week, exceeding the company's initial expectations.
It's not that expensive
To get your own first hand glimpse of the future of VR in entertainment, you'd expect to pay top dollar. IMAX's VR arcade is selling tickets priced between 7 and 10 dollars per virtual reality experience. This is making it completely accessible to non-tech savvy audiences. Entry is free, so it's completely up to visitors to invest in any experiences that catch their eye.
IMAX VR is attracting big names
Of course it's early days, but already the IMAX arcade has attracted some big name buy-in including star wars, and John Wick Chronicles, a vr experience based on the 2014 Keanu Reeves action flick.
It's beautifully designed from head to toe.
The IMAX brand is synonymous with delivering amazing viewing experiences to spectators, so it should come as little surprise that the brand has pulled out all the stop in the design of its LA VR facility. With a futuristic feel, survived white walls and video screen posters, it impresses within the first few moments of arrival.
It's the future of cinema
VR isn't just a phase thats going anywhere soon, it's unquestionably here to stay, and the LA facility is the tip of the iceberg.
Los Angeles is just the beginning
Situated just across from The Grove, LA's iconic shopping mecca, the iMAX VR arcade is in a prime location to attract visitors. But if reports are to believe, it's early success means that we're likely to see many more of these popping up in cities worldwide in the not-too-distant future. New York City, Shanghai, and Manchester are all on IMAX's radar.
If you have questions about experiential marketing or virtual reality contact BeCore today! We'd love to partner with you.
LET'S TALK

Hit us up! We'd love to partner with you.