Freedom.
Global.
Showcase.
Experience.
Art imitates life, and vice versa. BeCore is proud to let our imagination run wild for collaborations with equally creative people.
Our Perspective on Art Integrations
Beauty is in the eye of the beholder. In marketing, so is meaningfulness, which raises challenges for those in the art community. BeCore knows how to prove the value in something traditionally subjective. Our team is specially trained to find measurable aspects of every experiential marketing event in order to prove just how captivating your work is.
In our art integration events, we integrate more than the art. Every essential element includes emotion. Provoking creativity is the glue of everything we do. You've got the art, we've got the supplies; let's craft.
Start A New Project
Our Expertise.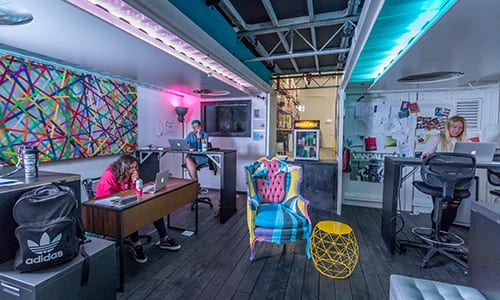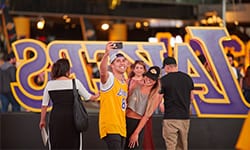 BeCore's core is art. The human experience is driven by it, so we run on it. Because of this philosophy, our art integration approach is never generic. We want events that make you feel like a kid again: something playful, whimsical, and something that spurs curiosity.
Guests experiencing our art displays will feel euphoria upon arriving, and nostalgia upon exiting. Emotional responses are key; our past events have conjured wonder, amazement, hope, capability, and action. And that? Well, that's art.
Brands we work with



What we did for
Mike's HARDER Lemonade
To promote mike's HARDER, BeCore executed a pop-up tattoo shop where guests had the chance to receive a real, custom tattoo by Lalo Yunda and his colleagues. Local musical artists collaborated on a live art piece throughout the night, and the event featured a food truck plus HARDER and Stillhouse cocktails.
Sweet tat! Between Lalo Unda and his five colleagues, 19 select guests got a piece of art to take home.
Throughout the night, four local artists, Risk Rock, Ekundayo, Woes, and Axis Valhalla, collaborated on a live art piece.
The pop-up shop was extensively decorated and planned to make a memorable impression, and included Snapchat filters, cocktails, and music.
Tattoos That Aren't Temporary
A lasting impression.
19 guests were treated to custom tattoos from Lalo Yunda and five of his talented colleagues, giving them an experience that would never fade.
Custom cocktail party.
The evening was filled with a range of adult beverages including mike's HARDER samples and delicious cocktails made with Stillhouse whiskey. Talk about refreshing!
What we did for
Microsoft Windows 10
For the Special Olympics World Games, BeCore and athlete Michael Bleuchel paired up with street artist RISK. As a team, we created a mural in USC's Alumni Park. The art installation was designed with Windows 10's Fresh Paint app, which benefitted and lives on the Jefferson Boulevard STAR Education Eco Station building.
Street artist RISK and Special Olympics athlete Michael Bluechel pose in front of the Windows 10 Fresh Paint app-created mural.
At the on-site activation, attendees got to play and experiment with the Fresh Paint app on Windows devices.
Hold on tight! This mural is here to stay, and lives on a building in Los Angeles, California for all to see.
Seeing with fresh eyes.
Street artist RISK used Windows 10's Fresh Paint app to draft the design that would ultimately become a dramatic mural, showcasing the application's ability.
Here to stay.
The mural now lives on the STAR Education Eco Station building, where it can be seen forever as homage to the Special Olympics.
What we did for
Barefoot Wine
In conjunction with Barefoot Wines, BeCore designed the One Beach Trash Installation. This art piece was composed of garbage gathered from local shorelines. The poster ultimately displayed on Windward Avenue in Venice, CA promoted the film "One Beach," which features the community issue of trash-covered beaches and how anyone can help.
Because of the project, 1,200 pounds of trash were cleaned up from beaches in the area, used to make the collage.
The entire art installation ultimately promoted the movie "One Beach," which premiered on Facebook September 20th.
Volunteers helped collect all the trash for the community campaign, giving everyone a chance to play their part.
Going Barefoot on the Beach
Countable conservation.
The art installation was composed of 18,000 trash pieces, and resulted in 1,200 pounds of garbage being collected in partnership with the Surfrider Foundation.
Making a difference.
The art installation was used as a promotion for the film "One Beach," the collaboration ultimately promoting awareness for being eco-friendly and saving our shores.