Innovative.
Crave.
Inclusive.
Experience.
Consumer packaged goods are self-explanatory: the things you use that come in packages. But if it were that simple, everyone would sell them. At BeCore, we have a taste for taste, and it's time to dig in.
Experiential Marketing for CPG Brands
We prioritize organic and authentic experiential marketing, all with an audience. Our team is well-connected to influencers and media moguls, proving to guests that your product is big name-worthy. With BeCore, people aren't going to forget you, because we're creating not just experience, but loyalty.
Because of these efforts, products both known and new will find great success in experiential marketing. Employing the senses make these memories more impactful and memorable.
Start A New Project
Our Expertise.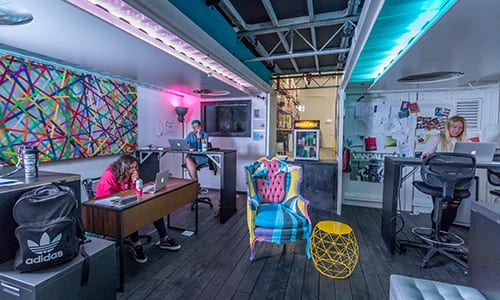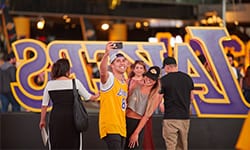 You know how the old saying goes: you are what you sample. And it's accurate. Just ask the companies we've worked with: Zico, Califia Farms, Kind Bar, Red Bull, Clif Bar, BarkThins, Soda Stream, a2 Milk, Powerbar, and Mezzetta. With such a variety, you'd think we'd be throwing a potluck, but it's more than luck here.
Our experiential marketing team works hard to make sure that people try your products...again, and again, and again. We're strong believers in vitalizing minds and bodies alike, which includes proper food and hydration. Life's too short for mediocre sampling, and we'll taste-test to that.
Brands we work with


What we did for
Red Bull
Red Bull doesn't just give you wings, but they also give you Event Vehicles to showcase the brand. BeCore helped design, build and operate their Red Bull Gaming Trailer Tour, where visitors entered a mobile branded experience featuring arcade, video, and hands-on games.
Crowds couldn't help but be attracted to the experience, complete with Red Bull ambassadors, red carpet, and an LED tunnel entrance.
The event cars' interiors were specifically designed for fun, including gaming stations that transported guests to an indoor arcade.
Most unforgettable was that these events didn't stop here: each Red Bull vehicle was available for a winning guest's party!
Activation worth road-tripping for.
The nationwide tour allowed for over 12.5 million impressions over the course of a year, proudly spreading the Red Bull name to people everywhere.
Year-round and nationwide.
Additionally, we managed twelve custom event vehicles that elevated existing cultural moments by bringing in a mobile DJ station, video game consoles, TV monitors, lights and energy.
What we did for
BarkTHINS
Within seven months, BeCore and barkTHINS' mobile tour visited nearly 70 places in their Snack Break mobile vehicle. The vehicle allowed guests at various local retail events to take a snack break with delicious chocolate samples. The tour gave users the chance to elevate their snacking in a comfy, cozy way.
While spaces to hang out were provided, barkTHINS snacks energize you, so every site included games and activities.
Guests were encouraged to strike a pose in the cozy lounge amid pillows and hand-decorated and branded interior walls.
We're all winners here: every guest had fun and felt special - even those who knocked over the Jenga tower.
Scheduled, Sampled, Success
Out-of-home snacking.
barkTHINS' mobile snacking units proved to guests that midday treats can be not only on the go, but fun and tasty.
A place to lounge.
The tour was further enhanced by the outdoor area, comfy seating, games, and several opportunities for Instagrammable moments that garnered impressions online.
What we did for
Mezzetta
Mezzetta is known for their pickled vegetables, pasta sauces, and more glass-jar grocery items. To celebrate the connection that accompanies sharing meals came The Mezzetta Table. A suburban New York street was turned into a communal dinner table featuring a spread of chef-prepared dishes, and neighbors gathered to share food, stories, and the experience.
They say half the dining experience is in the presentation, which is why BeCore made the Mezzetta table picture perfect.
Starting right away with the appetizers, every part of the meal was inspired by and incorporated Mezzetta's products.
Everyone from the community was invited to join celebrity chefs and a full media team, curating content as food was enjoyed.
Brighter with every bite.
The Mezzetta table succeeded in celebrating more than food, ultimately bringing neighbors together for shared stories and experiences. The emotional connections formed lasted far beyond the meal.
Toasting to this spread.
The 60,000 onsite impressions were mirrored by the 80,000 online impressions received by Laura Vitale's channel alone. This Mezzetta spread was clearly one to see!