Immersive.
Engaging.
Global.
Experience.
The world of entertainment media consumption is changing. New cultural context has mitigated brand loyalty in most instances, creating a new opportunity for creators to stand out and build connections with people, on and off screen.
Experiential Marketing for Entertainment Brands
When it comes to experiential marketing for an industry that already fosters experiences, BeCore looks to bring shows, characters, and settings to life. Your audience is used to watching entertainment pieces; it's time to physically experience them now too. With the amount of effort and detail behind each piece of curated content is the opportunity to re-imagine.
BeCore propels growing fandoms, 'tune-in' rates, and talk surrounding your piece. Whether it's a long-standing, reoccuring show or a one-time, hit-movie, we know how to make you stand out. All we need is a time, a place, an audience, and, of course, you. End scene.
Start A New Project
Our Expertise.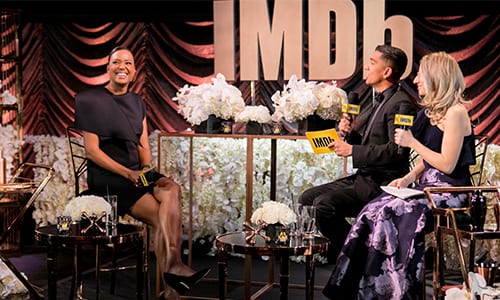 BeCore may be a Stranger Things fan, but we're no stranger to the entertainment industry. Our experiential marketing team has found incredible success in working with brands such as Netflix, Disney, Amazon, FXX, IMDb, Pop Sugar, WeTV, Field, NBCUniversal, and the Digital Entertainment Group. All of these companies are responsible for making memorable content. It is with pride that we serve them and their audiences, ultimately making our mark on entertainment history in the process.
We're here to mold experiences after the creations you and your team worked so hard to bring to life. With BeCore, even fantasy realms and mythical creatures can become nonfiction.
Brands we work with
What we did for
Trolls
With the success of DreamWork's Trolls and the upcoming release of Trolls World Tour, BeCore oversaw the collaboration of 14+ vendors to create a pop-up experience in New York. The Trolls Experience provided a 90-minute adventure for guests where they aided popular character Princess Poppy in achieving the "Best Day Ever."
The Trolls' experience focused on interaction and movement, having guests of every age on their feet and grooving at Poppy's party.
Every guest was Troll-ified with glitter and face paint to match their favorite characters as they explored the Trolls' world.
Each stop along the pop-up experience had a new activity, where guests had to help Trolls achieve the best day ever.
Creating the Best Experience Ever
Times Square transformation.
Complete with decorative materials and state-of-the-art technology, this experience proved to be an unforgettable upgrade from the bare 12,000 square feet it began as.
Better than Broadway.
Between the signature, styled hair and movie-perfect makeup, one thing was clear: it's better to be in the show than to watch it.
What we did for
IMDb
For the 90th Academy Awards Ceremony, IMDb and BeCore partnered to gather talent and industry VIPs in NeueHouse, Hollywood, CA. The watch party emphasized custom fabrication, interactive guest elements, and unique photo ops. In addition, there was a fully-branded, high-end space to view the ceremony alongside IMDb's living streaming companion show.
Gather round! Our event production team managed to decorate and design according to IMDb's branding, making it both comfortable and fancy.
The live viewing party provided viewers with informative and entertaining coverage, all from a beautiful space complete with flowers and candles.
Commentators featured celebrity interviews, red carpet coverage, and expert notes on the Oscars ceremony, all with a backdrop worth viewing.
Worth sharing.
The venue was transformed into something eloquent and high-end, giving guests a reason to take and share Instagram photos from the beautified space.
Put your hands together.
This perfectly crafted event was complete with 350 talent and industry VIPs gathered in one space, resulting in 6.8+ million views on Twitter alone.
What we did for
WEtv
Bridezillas Museum of Natural Hysteria was a four-part experience composed of seek-and-discover moments, paying homage to the show. The launch interaction was packed with unique photo opportunities and Instagramable aspects. Guests had a heightened journey with every step as they followed their detailed exhibit maps, finding something exciting around every corner.
In order to enhance their experience, guests were provided detailed maps of the exhibit, never missing an aspect of the launch.
Who is she? Exhibits featured brides, mostly nontraditional, to emphasize the show's common theme of what becomes of "Bridezillas."
With the number of objects specifically positioned for photo ops, guests had fun picking and choosing their favs to pose with.
An Event Not to Be Left at the Altar
Picture perfect.
800,000 million impressions were gathered from guests during the Museum of Natural Hysteria's time, inspired by how photographable the exhibits were.
Saying "I do."
75,000 people engaged with the Tantrum Tank directly, meaning that even more than that said, "I do!" to the popular exhibit.