Immersive.
Adventure.
Inclusive.
Experience.
Successful event production requires managing many intricate moving parts. BeCore believes in sweating both the major and minor details so you don't have to.
Our Perspective on Event Production
Our event production oozes creativity, mostly figuratively, but occasionally literally. Our aim is for guests to be enamored with the moments, creating memories with every interaction they encounter.
With us, every element is considered with immense care. Your personalized event isn't simply a shell of your brand. Between schedules and checklists, BeCore covers it all. We leave no stone unturned, fill spaces with interactive pieces, and make sure you feel something. And when you're feeling something, so is your audience.
Start A New Project
Our Expertise.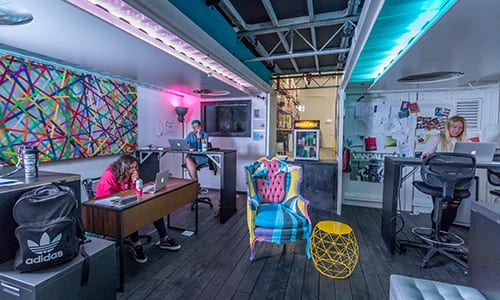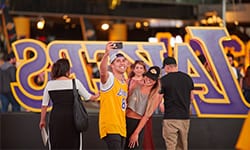 We measure our events' success by how people feel. Every event is memorable for us, and BeCore wants to share those feelings with attendees.
We turn your good ideas into great events. At the end of the day, there's always social media posts, pictures, and word-of-mouth. Beyond physical evidence, though, is the ability of an event to resonate within the minds of guests for a time that stretches long after the finale. BeCore sets a goal for every production event to turn mere attendance into experience. Substantial moments become lasting memories.
Brands we work with




What we did for
Red Bull
Red Bull NACS included utilizing the Motorsports Energy Station, where a two story structure contained a DJ, Red Bull TV lounge, photo experience, VR opportunity, and digital Red Bull can that displayed new products. An on-site bar allowed guests to sample all Red Bull variants, including the newest edition flavor and Vodka Red Bulls for adult consumers.
The Motorsports Energy Station included a fully-stocked bar, including new 2018 Summer Edition variants of Red Bull.
With a full two stories to utilize, BeCore upped the ante and included space for a DJ, TV lounge, and more.
The interior design of the space gave it an immersive feel, especially with its wall of video imagery and VR stations.
Red Bull Giving Fuel to Motorsports
Drink this up.
Our eight-foot tall digital can flashed different imagery throughout the event, effectively promoting Red Bull content and new products while providing a picture-worthy prop.
Tall and talkative.
A two-story structure was guaranteed to get people talking; the structure allowed space for a DJ, VR experience, TV lounge, and premium bar.
What we did for
Amazon
To generate awareness and excitement about Amazon Prime Day, Amazon, Twitch, and BeCore teamed up for the PUBG Squad Showdown event. The physical space embodied key elements derived straight from the video game, and celebrity attendees played alongside guests for tournament games that were live streamed all day.
Deadmau5 performed a concert solely for the Twitch Prime audience, which consisted of gamers, celeb guests, and prominent streamers.
Among the live-streamed, tournament-style gaming that was occurring between 16 teams was a general space for guests to hang out.
In order to keep the energy up, a themed food truck offered incredible refreshments for the guests.
Partying with Prime and PUBG
Feeling starstruck .
Ludacris, Kevin Smith, Anderson Silva, Jonathan Tucker, and Deadmau5...how could you not be shocked by the attendance? No guest forgot an event featuring such stars and streamers.
Gamers rise up.
16 teams of four players each dominated a day-long tournament, and live-streaming the event to the gaming community resulted in 10% follower growth for featured brands.
What we did for
El Clásico
One of the largest, most watched sporting events is El Clásico, for which BeCore built the "Casa Clásico". This fan zone had interactive aspects, like pick-up soccer games, test-your-skill elements, and a viewing party. Featured were interviews with athletes like Messi, performances from musicians like Drake, and sponsorships from companies such as Nike and Beats.
Lionel Messi, Luis Suarez, Andrés Iniesta, and the rest of the FC Barcelona team wave out to the crowd.
Fans were more than ecstatic to represent their team, interact with BeCore's fan zone, and bring the energy.
El Clásico is one of the biggest sporting events in the world, and BeCore certainly matched that energy with our large, interactive footprint.
Futbol Fan Zone
1.1K
Kids at Futbol Clinic
Mi casa es su casa.
BeCore invited everyone to this event. Our vendor village had 20 sponsors, musical guests DJ Khaled and Drake, interviews with the athletes, and over 30,000 guests.
No fake fans.
This interactive fan zone was specifically catered to Real Madrid and FC Barcelona, and attracted those married to the game with pick-up games and test-your-skill elements.