Innovative.
Engaging.
Global.
Experience.
Gaming is alluring, and for good reason. Gaming companies have made the human experience buyable. Players persevere through failure, find motivation via goal setting, and take risks in seeking reward -- all within a singular, multi-faceted community.
Experiential Marketing for Gaming Brands
It's time to bring your players together in more ways than one. At BeCore, we want to build places to play, generating connection within connection. Despite their remote platforms, gaming brands hold immense opportunity for genuine communication. We specialize in experiential marketing that escapes from reality without ever really leaving it.
You've got servers, and we're here to serve them. We believe in leveling up, taking Rainbow Road, and yelling "five more minutes!" before pausing. The good news is, your princess isn't in another castle: it's with BeCore. What do you say? Be our Player Two?
Start A New Project
Our Expertise.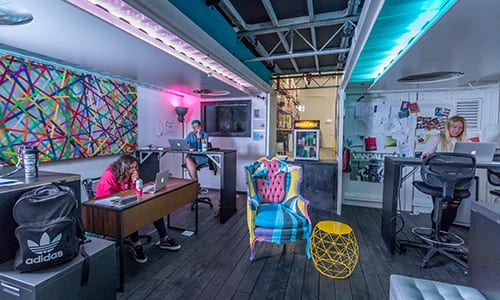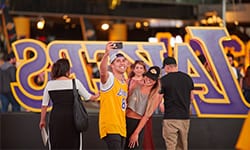 BeCore has extensive expertise in engaging with the gaming community. We've happily worked (and played) with Blizzard, Microsoft, Xbox, Amazon, PubG, Finalmouse, Clash of Clans, and Twitch to launch platform titles, debut consoles, and leverage the impact of notable gaming icons. We never glitch nor lag; we simply build large-scale events with real-life easter eggs.
For any brand, respawning in a triple-A way is possible. It's your game, so take the controller and enter the real Konami code: up-up-down-down-left-right-left-right-BeCore. For your marketing, it's no longer "Game Over;" it's "Push Start."
Brands we work with


What we did for
Microsoft XBOX
At the Tampa Bay Buccaneers' Raymond James Stadium, Xbox Sea of Thieves fans were treated to a livestream of stuntman David Smith being launched from a cannon. The game release was successfully celebrated as Smith broke a Guinness World Record for human cannonball distance traveled, as witnessed on Mixer, Twitch, and Facebook globally.
Stuntman David Smith has completed 8,000+ human cannonball launches, but this record-breaking launch was his farthest at 196 feet.
The backdrop for the human cannonball launch at the Tampa Bay Buccaneers' stadium was Xbox Sea of Thieves-themed.
Not only was the stunt officiated by the Guinness World Records, but it was live streamed on Mixer, Twitch, and Facebook.
Tune in and turn on.
Thick as thieves, any Xbox Sea of Thieves fans that tuned in to the livestream of Smith being launched were given Xbox Game Pass codes.
The furthest we've gone.
Good events break brand records; great events break Guinness world records. The best way to resonate is to make news, so we did.
What we did for
Clash of Clans
To celebrate the Clash of Clans 5th Anniversary, BeCore worked with Barton F. Graf and Atomic Props to bring to life "Builder" characters from the game, creating pop-up structures in New York, Los Angeles, and London. These art pieces included built-in utilities, water cannons, charging stations, and a reason for players to connect.
Each Clash of Clans pop-up structure was catered to the iconic city it resided in, as seen here.
To help fans cool off during the summer, the characters were fitted with giant, fully functioning fans and water cannons.
The giant sculptures were placed in high-traffic areas, where they were sure to be talking points long after the event ended.
Clashing Clans with Larger-Than-Life Art
Building our clan's connections.
The art pieces were equipped with giant fans, water cannons, and phone-charging stations. The ability to non-visually interact kept the conversation alive.
Graf going global.
Artist Barton F Graf was given the chance to create structures across the globe, elevating the experience beyond that of a single location.
What we did for
Blizzard
For the release of Diablo 3: Rise of the Necromancer, BeCore and Blizzard partnered with gaming influencer Jessica Chobot. She played Diablo 3 from dusk to dawn, live streaming it from the haunted Shanley Hotel of Napanoch, NY. Throughout the night, Jessica took four breaks to explore haunted rooms with a spirit recorder.
Jessica Chobot was accompanied by a full media team as she live streamed playing the new Diablo 3 game.
Her gaming all took place in a hand-chosen room of the haunted Shanley Hotel, picked for potential, other-worldly encounters.
Throughout the night, Jessica Chobot explored the Bordello, the Gentleman's room, the basement, and, of course, all the game's features.
A spooky stream.
The stream included more than gaming, where breaks by Chobot explored scary sections of the haunted hotel. A stream beyond gaming? Unprecedented and unforgettable.
Necromancer outside New York.
With over 138,000 views from the Twitch stream and media promotions, Diablo's Rise of the Necromancer made its way well out of New York.