Inclusive.
Express.
Relate.
Experience.
Your product or service is filling a need. Improving the quality of life for your audience. It is imperative that it acknowledges and conforms to their lifestyle. Therefore, nearly every brand considers lifestyle.
Experiential Marketing for Lifestyle Brands
Experiential marketing for lifestyle brands means recognizing the lifestyle and demonstrating that the product enhances it. BeCore walks the fine line between operating within comfort zones and thinking outside the box to maximize connection within a community.
Success looks like becoming a part of your audience's daily routine. When your brand's story inspires others, you naturally recruit advocates. Moreover, your story becomes a part of their personal story, unique to them yet relatable. It's time to activate communities, and there's no need to be extreme. Just consistent.
Start A New Project
Our Expertise.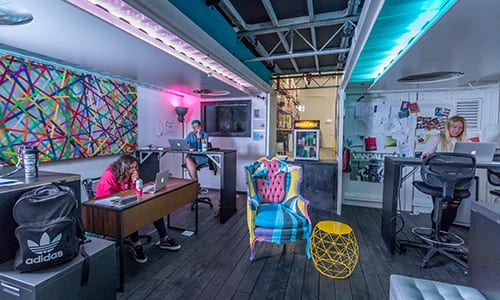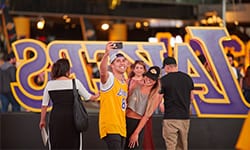 BeCore uses our lifestyle expertise to gather like-minded communities, crafting authentic, aspirational, organic events. We aspire to achieve, realistically.
With BeCore, you're not starting from scratch; you're starting from experience. Our accomplished team knows how to put focus on your audience within a central brand theme. Today's media culture insinuates the idea that we're all storytellers, and our experiences get people to include your story as a part of theirs. Wherever your audience is, and whoever they hope to be, BeCore can connect you with them.
Brands we work with



What we did for
Nike
BeCore and Nike teamed up to engage the soccer community in New York City as the lifestyle and sports company launched the new Mercurial and Magista soccer cleats during the 2014 World Cup. Guests entered the Hall of Phenomenal, an activation featuring youth clinics, pick-up games, foosball tournaments, influencers, and viewing parties.
Special arena-like spaces gave guests the chance to put their soccer skills to the test, complete with stadium lighting.
This World Cup celebration went beyond soccer, incorporating multicultural dining experiences, digital engagements and live DJs to turn the Hall into a party.
To showcase Nike's involvement in the soccer community came trials of the Mercurial and Magista soccer cleats before their debut.
World Cup done differently.
While the World Cup is always a monumental event, we made sure all 14,000 visitors could never forget this one with everything offered in the activation area.
Hands-on soccer game.
Sure, soccer rules say no hands allowed, but here, guests were encouraged to get hands-on in pick-up futsal games, interactive photo experiences, and foosball tournaments.
What we did for
Amazon
For Amazon's iconic Prime Day, BeCore allied PubG with Amazon Twitch. This 1000-person event was held in a warehouse decorated to mimic in-game environments, including PUBG props and interactive activities. Teams of players engaged in a tournament, live-streamed throughout the day. Guests immersed themselves in a treasure truck, themed food, and swag opportunities.
There's no better way to promote a brand than with an exciting musical show, which Deadmau5, without a doubt, provided.
Sixteen teams of four engaged in a day-long, live-streamed tournament, all of which could be viewed from the middle hangout area.
A themed food truck completed the guests' experiences, with meals specifically curated to the PubG vibe.
A Themed Twitch Tournament
In-game features, outside world.
The rented warehouse was completely transformed as in-game PUBG Squad Showdown features were brought to life. These straight-from-the-game props and activities were unforgettable.
Anything but casual (gaming).
Between the Treasure Truck and live stream tournament, to the numerous celebrity musical guests and attendees, this event was atypical in all the right ways.
What we did for
Toyota
To re-embrace the great outdoors, BeCore and Hotel Tacoma in Cape Lookout of Oregon formulated a jam-packed weekend for guests. It included Polaris ATVs, specialized mountain bikes, and Yamaha dirt bikes. BeCore hosted archery, hatchet throwing, and metal smithing, while the hotel's chefs cooked up naturally-found forest foods and a guest experience.
Hotel Tacoma took place deep within the Pacific Northwest, with adventures that took guests into the Siuslaw Forest.
Hotel chefs prepared meals that made ordinary camping look boring, complete with furry cushions and candle lighting.
The meals were packed to the brim with multiple courses of incredible food, giving guests the energy to keep exploring.
Driving the Inspiration for Exploration
Off-road experience.
56 guests specifically participated in the Yamaha Moto X, dirt bikes that allowed them to experience the great outdoors after professionals showed them the ropes.
Behind the wheel.
Besides the dirt bikes, mountain bikes, and Polaris ATVs, the guests were still behind the wheel as they chose which auxiliary events to participate in.