Immersive.
Innovative.
Cultivating.
Experience.
Location, location, location. But what to do when there's more than one? For these occasions, hold an occasion: bring "the goods" to your community.
Our Perspective on Mobile Tours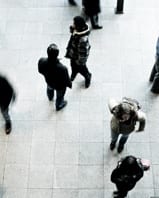 An experience on wheels is inherently inviting by nature. BeCore believes the best way to make your products seem more accessible is to, well, make them more accessible.
In order to make mobile tours worth stopping by, they need to provide an elevated experience. As such, we strive to elevate and then elevate again. Stepping foot into one of BeCore's touring units means being transported somewhere new, if only for a moment.
Start A New Project
Our Expertise.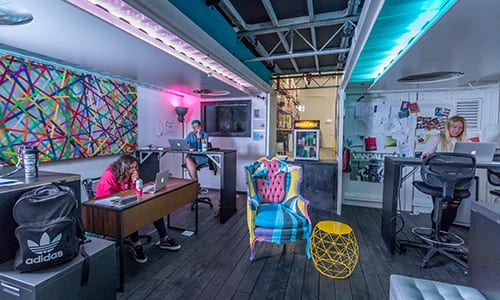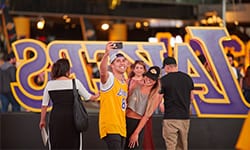 When BeCore plans mobile tours, we aim to attract the same excitement from a community that a group of children feel when an ice cream truck rounds the corner. What better way to make people eager about your brand than to liven up a neighborhood? And that's what we've always done. BeCore brings the stuff around you alive.
Selling on-the-go doesn't mean pushing. While mobile tours can definitely include on-site merchandise, the real goal is creating an experience that makes people want to buy your products through any and all channels. All it takes is a tank of gas, and a team of BeCore.
Brands we work with

What we did for
Columbia
BeCore activated a multi-month mobile tour for Columbia to promote and raise awareness for their Omni Freeze technology. The tour occurred for three consecutive summers. Each stop included consumer and retail locations, strategically handing out samples and product education. We successfully fostered sales and community engagement.
Columbia provided samples for everyone stopping by, allowing them to try out the newest in athletic wear cooling technology.
For the summer of 2014, BeCore created the tour program, complete with info on stops, retail locations, and decorating the bus.
BeCore expertly handled all tour management, logistical coordination, and the strategic method behind showcasing the new technology.
Columbia's Refreshing Mobile Tour
Consecutive cooling.
The four-month mobile tour was continued across three summers in 2012, 2013, and 2014, actively promoting the Columbia brand name nationwide.
Tasty technology.
To emphasize the sweat-activated cooling features of Columbia's Omni Freeze activewear, popsicles were distributed as another way to cool down and make the event memorable.
What we did for
Good Humor Ice Cream
In order to bring Good Humor to the forefront of people's minds and redefine snacking, BeCore helped craft the perfect ice cream tour. Using the mottos "Share the New York" and "Share the Boston," the Good Humor van traversed two cities, introduced themselves to a new generation, and provided tasty samples to all.
The bright red Good Humor van carried tasty treats across the country, allowing neighbors to share their love for ice cream together.
Good Humor's Interactive Ice Cream Truck
Lots of laughter.
The ice cream tour made kids smile like no other ice cream truck before by including samples, photo props, and activities at each stop.
We all scream for icons.
This bright red, iconic ice cream truck successfully incentivized people, as 58,000+ met their city's vehicle and Good Humor experienced a 21% sales increase.
What we did for
BarkTHINS
When barkTHINS aimed to heighten their "Snacking Elevated" campaign, BeCore designed a mobile tour that capture their brand. A Snack Break mobile vehicle explored the country, allowing guests nationwide to sit back, relax, and snack on chocolate samples. BeCore took care of everything from the tour manager to the route.
While spaces to hang out were provided, barkTHINS snacks energize you, so every site included games and activities.
Guests were encouraged to strike a pose in the cozy lounge amid pillows and hand-decorated and branded interior walls.
We're all winners here: every guest had fun and felt special - even those who knocked over the Jenga tower.
The Mobile Tour with Munching
A chocolate challenge.
Bringing barkTHINS across the nation took recruiting tour managers and scheduling a long truck route, all of which BeCore handled in order to deliver chocolate samples everywhere.
Direct and delicious.
Across 69 events, BeCore and barkTHINS managed 2.4+ million direct, out-of-home impressions, encouraging guests to reach for their brand the next time they grocery shop.