Diverse.
Establish.
Showcase.
Experience.
As fans of authenticity, BeCore loves the ability pop-up shops provide brands to tell their story. Whether launching a new product, testing a new market, or taking advantage of seasonal windows, pop-ups are an effective solution.
Our Perspective on Pop-Up Shops
BeCore believes in using the temporariness of these campaigns to your advantage. Adding things that would be hard to maintain long term is necessary - because when else will you be able to? Activities and incentives make any pop-up shop an immersive treasure hunt.
We believe pop-up shops deserve organic themes, allowing them to reach communities naturally. We don't just want to grow your brand. We want your audience to grow with you. Every person that walks through is an opportunity to make a partner, a friend. It goes without saying that the most ready-made product isn't what you manufacture, but the selling of all you stand for.
Start A New Project
Our Expertise.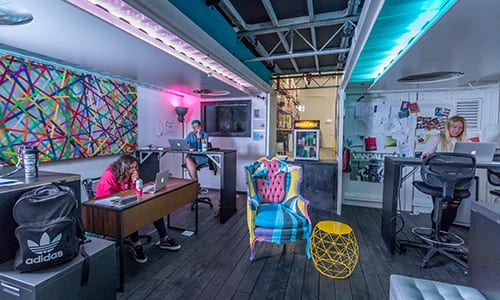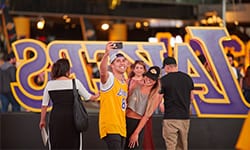 In the past, BeCore has traditionally specialized in expert pop-up shops that serve as oases away from chaos. In particular, festival-goers find shade, Wifi hot-spots, and opportunity inside these pop-up stores. We often offer services and goodies to entice guests, only to capture their attention fully once they're immersed.
Our pop-up shops are known for being experiences for all involved. We know that it's important to form inclusivity that goes beyond the intended audience, which is why they're always fun for all: parents and their kids, owners and their pets, people and their friends. Oh! And you.
Brands we work with


What we did for
WEtv
With four parts, the Bridezillas Museum of Natural Hysteria was a disruptive, eccentric, and buzz-worthy launch activation promoting WEtv's infamous show. Each exhibit paid homage to a different, post-worthy aspect of the television program, giving guests Instagramable opportunities with every turn. Brand Ambassadors greeted everyone, so no part was left un-experienced by visitors.
The Bazillion Dollar Bridezilla Bling Bath was chocked full of faux diamonds, allowing guests to shine as they posed in it.
This animatronic T-rex in a wedding dress was a hit with museum-goers, paying homage to the nightmarish brides before her.
The free museum experience included a multitude of Instagramable exhibits, ultimately resulting in a renewed demand for the TV show's airing.
Bridezilla Exhibits that Generate Experiences
Put a ring on it.
If you like it, put it on social media. Guests checked out each of the four intricate exhibits and posed in a multitude of oversized prop objects.
Destination wedding.
The 75,000+ engagements actively translated to social media, resulting in a 178% social media engagement increase - all of it being positive.
What we did for
Trolls
In order to accomplish the "Best Day Ever" for DreamWorks' Princess Poppy and Friends, BeCore and Feld Entertainment teamed up to assemble a Trolls pop-up experience in New York City. The 90-minute experience included "trollifying" guests, leading them through the trolls' world, and having them assist in partying!
In this pop-up experience, there was no need to encourage guests to get on their feet: they were already up!
Attendees happily assisted tour guides in collecting "gems" in the Caterbus stop, all of which were necessary in helping Poppy.
The Trolls world was complete with state-of-the-art technology, allowing for interactive games and pieces during each part of the 90-minute experience.
Preparing for Poppy's Party
Hair we go.
Glitter Gurus made sure that every guest entering the Troll world was appropriately decorated, with face paint, glitter, and, of course, Troll hair.
Caterbus Ride.
Party Pal ambassadors led guests through the exhilarating Caterbus, where keepsake badges were awarded for helping Poppy and her friends collect gems.
What we did for
Cotton x Rue La La
When Rue La La's Summer of Cotton collection hit, BeCore showcased the line with three distinct and innovative pop-up shops. The storefronts took over Newbury Street in Boston, MA. A live mannequin demonstrated quintessential outfits (with matching accessories, of course), and guests were treated to snacks and live sketches by a fashion illustrator.
Busy, busy, busy: The Cotton x Rue La La pop-up was endlessly packed with excited guests trying on the summer's hottest looks.
For a stunning keepsake, the pop-up shop had a GIF-making booth, where guests stood in front of a live flower wall.
Look, it's you! A fashion illustrator performed live sketches of attendees, drawing them in featured Rue La La outfits.
Summer of Cotton Pop-Up Shop
Stop and smell the-
To sell the idea of livable clothing, the pop-up shop had a living rose wall on display that guests could take a GIF in front of.
On display.
Cotton and Rue La La displayed three different vignettes alongside a live model wearing the hottest outfits in fashion (with accessories!) for each.