Innovative.
Global.
Immersive.
Experience.
Social platform brands have user-created content, which means driving engagement and post-worthy experiences are paramount. BeCore strives to bring the real world to the digital one without losing the authenticity, realness, and personableness that come with being social offline.
Experiential Marketing for Social Platform Brands
Alone, in a group, or the star of media itself: online, everyone is watching in all the right ways. They say the internet never forgets, and there's no better way to make your brand memorable than to embed it in the very fibers of the world wide web.
BeCore believes in putting the user at the center of social media, right where they belong. When you deliver post-worthy experiences, average people become social media moguls, generating content for you. Best of all, their audience is people that most wish to see your brand's work. Practical and interactive, just like you.
Start A New Project
Our Expertise.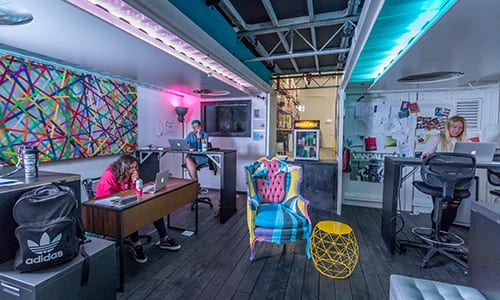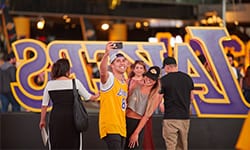 Some wise person once said that "experiential marketing is the price of creating authentic content". We absolutely believe experiential delivers incredible share-worthy content - for social platforms, brands and the people who use them. We strive to create endeavors that are real; you don't want to ingest fake stuff, and the same goes for online consumables.
Because social media is a reflection of real life, we build real events and experiences worth real-posting about. Notable examples of our expertise walking the tightrope between reality and the digital space were Twitter's carefully curated moments around The Lion King premier and Game of Thrones series finale, both driving significant and relevant viral content.
Brands we work with
What we did for
Twitter
For the release of the live-action Lion King movie, BeCore paired with Twitter to craft the perfect premiere screening. Twitter influencers were invited to a venue in Los Angeles, where decorations included foliage, jungle-themed refreshments, and the ever-iconic Elephant Graveyard. Audiences across the globe tuned in as the influencers live streamed their experience.
The event's decorated areas came with branded, unique hashtags so guests could easily share their experiences.
Catered, jungle style: in front of the iconic phrase "Hakuna Matata" were refreshments and treats for everyone who attended.
Two hundred Twitter influencers brought energy to the fan premiere screening, resulting in over 1,000,000 views and many cute photos.
Twitter, thematically.
Despite an app for mostly text-based content, the Livestream emphasized Twitter's changing role in media presentation and gained over 1,000,000 views during the event.
Our influencer pride.
200 prominent Twitter influencers, known for their original and engaging content, promoted the event on their individual platforms to create organic social media impressions.
What we did for
Google
Google's Allo was a group messaging app, and BeCore showcased it at combination Boston University-Northeastern University concert for collegiate students. To attend, students had to download the app and start a group chat, encouraging app usage throughout the night. The venue featured t-shirt printing stations, refreshments, DJs, and American indie pop band, Bleachers.
The live concert event featured National Talent at a premier Boston venue, and collegiate DJs pumped up the crowd.
Each friend group was invited to create a chat specific to them, where their unique Avatars were screen printed onto tees.
The event led up to a performance by popular pop band, Bleachers, who performed to over 450 college students.
Collegiate Allo Launch Party
Message the group.
The Allo group chats were personalized and included Avatars, meaning that students were likely to use the app the night of and beyond.
Friendly competition.
A friendly feud between Northeastern University and Boston University students encouraged app downloads and hyped up students as they cheered for their school's performers.