Engaging.
Global.
Strategic.
Experience.
Sports have an incredible reach, a unique ability to inspire passion, and a tendency to make a lasting impact on culture. As such, fans have an expectation of the experience that comes with sports, whether on TV or in the stadium.
Experiential Marketing for Sports Brands
Well-organized, fully orchestrated, lawful, and reasonable -- these all describe sports...in theory. Enter a ring, field, arena, or court for any game, though, and these adjectives are lost amongst the screams and chants of rabidly loyal fans. Marketing to those who live for front row seats, worn-in jerseys, and tailgates -- AKA the experience -- requires upping the ante.
To capture this incredible passion and excitement, BeCore emphasizes engaging fans with relevant activities that enhance their experience. Whether driven by technology and innovation or simply allowing them to engage with their sports idols in unique ways, we want to bring fans closer than ever to the action.
Start A New Project
Our Expertise.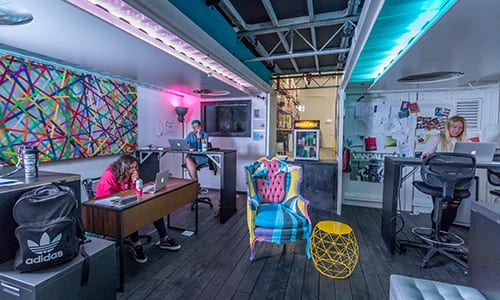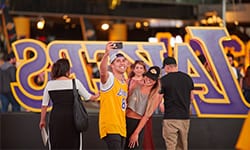 Our expert experiential marketing team has worked with the PAC 12, MLB Players Association, Los Angeles Rams, El Clasico, and the CBS Sports Network for the 2019 Super Bowl in Atlanta. With these teams, we curated and nurtured loyalty, purchase, and advocacy.
BeCore's team wears a lot of hats, metaphorically and literally. We're here with a wide variety of baseball hats and football helmets, among others. We'd say grab a sweatband from our collection, but there's no need; we'll sweat the small stuff so you can sit back, courtside.
Brands we work with

What we did for
CBS Sports Network
For Super Bowl 53 in Atlanta, BeCore helped CBS Sports Network captivate audiences with a virtual skydiving experience where attendees "jumped" from a plane and flew over the city, only to land through the roof of the stadium and deliver the game ball. 4D effects made the experience well worth the wait.
The skydiving experience was 4D, including sights and sounds of the virtual reality device and realistic winds.
The "skydivers" were tasked with a mission: sailing across Atlanta to deliver the game ball, which was strapped to their harnesses.
Rams and Patriots fans alike had the chance to experience the event, hallmarking CBS Sports Network as the channel to watch.
Sought-after skydiving.
While the lines were long, it was for good reason. This skydiving experience, like no other, was endlessly popular - and well worth the wait.
Game day reimagined.
Never before has game day included guests like this. Wearing jerseys and cheering for your team is now accompanied by VR - and that's cool.
What we did for
MLBPA
BeCore and the Major League Baseball Players Association put together the Players House, a space where players and their families were invited to participate in complimentary food, beverages, live music, bowling, video game experiences, and curated on-site activations.
This high-traffic player's lounge featured 19 sponsors & brand tie-ins, 25 operating hours, and 1,805 attendees across the three days.
A multi-faceted gaming area: Sure, our players love baseball, but other sports weren't off-limits in this player's lounge.
Players get to experience the real deal, and their friends and families got to do the same was interactive MLB games.
A House to Make Every All-Stars
A team of sponsors.
With 19 sponsors and tie-ins, the Players House was jam-packed with familiar faces and names. Our house quickly became a home with the brand familiarity associations!
Warming up the bench.
Over 1,800 guests attended, including MLBPA friends and family. Players and those close to them all got to feel like they were engaged in the game.
What we did for
Nike
For the launch of Nike's Mercurial and Magista soccer cleats around the 2014 World Cup, BeCore devised the Hall of Phenomenal to give fans a chance at experiencing the new soccer line before its debut. Attendees engaged with Nike-branded activities, which notably featured a World Cup viewing party and tournament-style games.
The activation was highly programmed, squeezing in youth clinics, pick-up games, and tournaments in the branded space.
BeCore and Nike's Hall of Phenomenal hosted viewing parties, media events, and musical guests in areas with multiple viewable screens.
This unique experience had turf areas where guests could prove their soccer skills or try out the not-yet-released soccer cleats.
Phenom Launch in the Hall of Phenom
Fresh kicks.
BeCore successfully associated the brand new, not-yet released Mercurial and Magista soccer cleats with teamwork, playing, and something as monumental as the World Cup.
World Cup in a new way.
The hall was strategically divided into three components featuring endless games and interactive areas. The customization, influencers, and viewing parties revolutionized how the World Cup is watched.