How Stranger Things Is Changing Experiential Marketing
Experiential Marketing activations are known for taking consumers directly into the essence of the brand. In this case, the essence of the show. It seems all everyone is talking about these days is Stranger Things. With a mix of nostalgia, scares and fun, and over 16 million fans, the franchise has successfully merged modern marketing […]
Experiential Marketing activations are known for taking consumers directly into the essence of the brand. In this case, the essence of the show. It seems all everyone is talking about these days is Stranger Things. With a mix of nostalgia, scares and fun, and over 16 million fans, the franchise has successfully merged modern marketing with the simplicity of the 80's. Here's how stranger things has been getting Experiential with their marketing efforts.
Stranger Things Branded Fan Experiences
Bridging the Generational Gap using Cultural Nostalgia
Stranger things has bridged the generational gap in ways that most brands find difficult. Stranger Things taps into the cultural nostalgia to multiple generations forming new connective tissue that isn't simply for 80's geeks. Sean Astin's character Bob, works at the now non-existent electronics chain, putting his technical skills to use.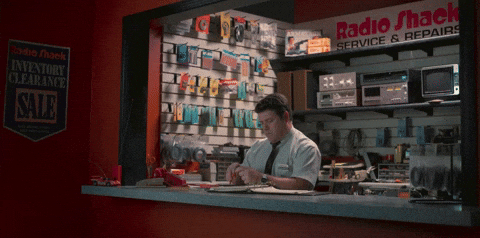 Opening the Gate for Brands To Jump In
Unlike a lot of other shows, Stranger Things has essentially allow brands to jump on the bandwagon. Of course there's a clear difference between licensed partnerships and basic content references. Lots of brands have been able to harness the buzz leading up to season two to create new relevancy, from restaurants like Panda Express to Doug the Pug launching Stranger Pugs 2.
When Stranger Things gave Eggo Waffles a free plug during this years Super Bowl, the brand was smart enough to jump into the conversation and, even more proactively, created a new conversation by launching clever tactics of their own such as Spoiler Alert Blockers.
When brands get together, great things can happen
The legal department can always be the Demogorgon to marketers and brands. However when brands can get together, great things can happen. Just look at how Netflix showcased all the brands of popularity in the 80's. We've seen Cheetos, KFC, Eggo, JVC, Oreo, Polaroid, Radioshack, Reese's Pieces, and 3 Musketeers. Stranger Things partnered up with the live-streaming site Twitch to give a four-hour live broadcast and ending with 9 minutes of the first Stranger Things episode. Weeks later, Netflix published a 360 degree VR video Fans were able to explore the first floor of the Stranger Things house in an interactive experience where the fans could vote on what happened next.
Multi-platform Marketing
Stranger Things has found it's place on Spotify as the music streaming site had this program for matching users to the show's characters. The musical tastes of the 13 lead characters have been compared with the fan's to bring them into the Upside Down world.
Lyft partners with Netflix to bring experiential to the next level
Netflix and Lyft partnered to create uniquely-paranormal inspired rides for Philadelphia and Los Angeles markets. Check it out!
Stranger Things Gamifys:
Download the Stranger Things game on the app store, it's a lot of fun. Ultimately, we live in a culture that is all about getting points, topping the leaderboard and earning badges. Brands that look to gamify their narrative will win, especially with coveted millennials. Alternatively you can check out the stranger things VR experience.
Stranger Things Pranks
Unit 9 created a bespoke set bringing the surrounding area back to the 80s, and creating an immersive experience to surprise and delight guests. They rebuilt scenes from the series, and then planted a bunch of extraterrestrial pranks throughout the set. Check it out!
If you have questions about experiential marketing or engagement marketing contact BeCore today! We'd love to partner with you!
LET'S TALK

Hit us up! We'd love to partner with you.