Strategic.
Global.
Innovative.
Experience.
We control a lot about the technology we consume. What we don't control is the unprecedented speed at which it's advancing. The time to make an impact is now. What's next for advancing technology? Easy. It's you.
Experiential Marketing for Technology Brands
With unprecedented technology comes unprecedented marketing. BeCore is here to add a physical experience to your brand. There's a delicate balancing act between value and visual, consumer and computer. Our experiential marketing team knows technical infrastructure is inherently fast, and adds the patience and composure necessary to draw people into overwhelmingly advanced systems.
BeCore strives to unite the tangible and intangible digital spaces as well as emphasizing the metamorphosis between then and now. Technology has provided security, awareness, and advancements to society. When your company is a part of that, it's critical to show that there's humanity under such a ubiquitous presence.
Start A New Project
Our Expertise.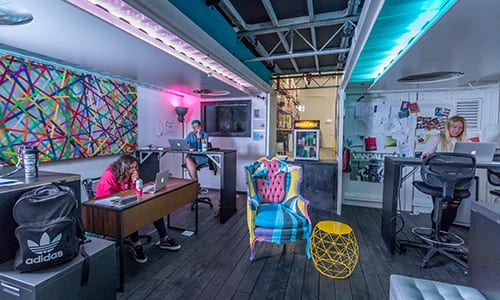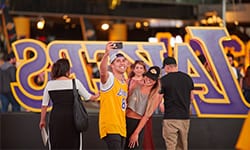 They say you shouldn't look back. Afterall, isn't technology about looking forward? While we at BeCore agree, we think it's important to pay homage to the learned systems that got us to where we are today. Our most notable ode to tech advancements was with Adobe, where we analyzed and showcased the evolution of technology.
Through nostalgia and emotion, guests are able to connect to the brand, and one another. All of this reinforces the brand-to-buyer connection at the center of innovation. That's what BeCore stands for: the engagement of audiences beyond touching an interface.
Brands we work with



What we did for
Microsoft
Microsoft partnered with the 2018 Special Olympics USA in Seattle to create a one-of-a-kind space for athletes and their families to play, hang out, and relax. The ADA-compliant footprint included gaming stations, popsicle carts, photo booths, and giveaways, all showing how Microsoft loves to celebrate people of all ages and abilities.
Microsoft's footprint featured the slogan, "Together we are more," which included everyone, even those with four paws!
The footprint was built within an ADA-compliant space, so everyone felt equal and equally welcome in the custom interactive area.
Special Olympics athletes and supporters interacted with content displays and interactive touch screens, commemorating their day with photo booth experiences.
Olympic-Level Opportunity with Microsoft
6,578
Minutes of Game Play
ADA-compliant core.
With ADA-accessible benches and adaptive controllers for those with limited mobility, this activation resonated with everyone because it was user-friendly for everyone - the way spaces should be.
Making an impact.
Microsoft's efforts make a difference in specific communities daily, but this event allowed them to inspire and invigorate the Special Olympics in its entirety.
What we did for
Adobe
With Adobe, BeCore created an immersive art experience animated using Creative Cloud programming for Earth Day. Three long tunnels in the middle of LA's Art District physically placed attendees into nature preserves across the globe. Additionally, a green screen photo booth allowed guests to take pictures in their favorite environment.
The art was immersive, specifically focusing on the sights, sounds, and sensations provided by the Earth we so graciously inhabit.
The 24-foot-long tunnels were hosted in Los Angeles' Art District, positioning protected landscapes in a juxtaposed, urban environment.
Adobe provided six students with unprecedented access to three of the world's most remarkable protected landscapes in order to craft the exhibit.
Being green with green screens.
All locations were chosen based on dedication to ecosystem diversity and conservation. In Adobe's choice came a commitment to Earth Day and all it represents.
Passports - no travel needed.
The lengthy tunnels used included large format projections and ambient sound, immersing guests in an audio-visual Adobe Creative Cloud masterpiece, all shared on social media.
What we did for
Adobe
In order to celebrate 25 years of Adobe Photoshop and generate anticipation for Photoshop 2015 release, BeCore designed four Photoshop work stations from different technological eras. The sections, -- from 1990, 1994, 2003, and 2015 -- contained technology and decor from each time period, demonstrating the progress made throughout Adobe's heritage.
Side by side: time travel has never been easier! Guests could hop between exhibits to experience each Photoshop period.
Our work stations featured more than Photoshop, paying homage to full eras with decor, gaming stations, and musical devices.
Creating a physical space that was decorated with attention to detail gave every guest the chance to remember and reminisce.
Recreating and Reminiscing with Photoshop
Where we're going.
The latest version of Photoshop running on a Cintiq tablet contrasted with 1990 Photoshop on a classic Mac, fostered nostalgia and imagination in participants.
To the future and beyond.
4000 people were able to fully experience tech throughout the ages. Selfies from each time period were posted to social media, sharing the program's release.