Global.
Immersive.
Crave.
Experience.
The alcoholic beverage industry is part of adulthood. BeCore knows there's a balance to being both responsible and fun when marketing beverages. Good thing we know how to do both.
Experiential Marketing for Beer & Spirit Brands
Where is your drink going to take its drinkers? When a bottle is cracked open, there's adventure inside. From tropical drinks radiating beachy vacation vibes or hard liquor that delivers classic, rustic tones, BeCore is capable of transporting guests to a new world via liquid-to-lips marketing.
We're not handing out samples though, because what's the fun in that? We pair your drink with an iconic event to match, every time. Because, sure, your drinks come in specific quantities, but the amount of fun had while drinking them can't be measured by ounces. It's not just a drink you're selling, you know? It's a lifestyle. Bottoms up.
Start A New Project
Our Expertise.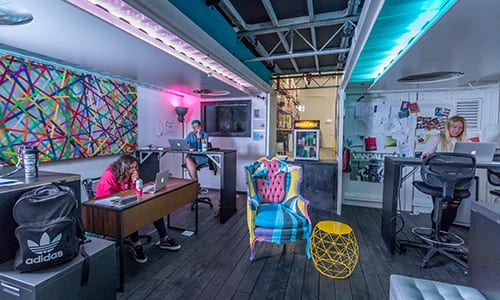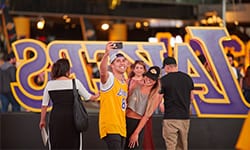 We've worked with Mike's Hard Lemonade, HARDER, White Claw, Michelob Ultra, Black Mask Rum, and Stillhouse to create environments capable of fostering brand awareness and connection. BeCore's experienced marketing team was responsible for drawing crowds, designing backdrops, enhancing events, fostering brand recognition, and, of course, taste tests.
When BeCore takes the lead, we make sure to craft controlled environments for max experience with maximum safety. Our custom engagements fit your unique, diverse, excitable audience. Unlike beverages, memories of these events don't disappear after consumption.
Brands we work with


What we did for
White Claw
White Claw and BeCore joined forces to take the Kentucky Derby, Belmont Stakes, Miami Open, and more by storm. The brand excitedly embraced the sporting events, providing samples of their flavors and selling refreshments. In addition, guests were treated to custom branded scarves, pocket squares, and rain ponchos.
White Claw is perfect for any event, remaining a drink of choice even when fancy dresses are involved.
Crazy costumes encouraged: Attendees didn't hesitate to take White Claw's fun vibe to the next level with colorful, eccentric clothing.
White Claw made it easy for every guest to have a good time, handing out samples and branded rain ponchos.
No laws.
There's no laws when you're drinkin' 'Claws. Over 10,000 samples were provided during the first three dates of the Summer Sampling Tour. Mmm.
Craziness Encouraged.
While these events are typically formal and filled with wide-brimmed sun hats, those that frequented our footprint near-always donned crazy costumes, stick-horses, and branded swag.
What we did for
Mike's HARDER Lemonade
mike's HARDER went on a tour across the country, visiting five festivals to deliver delicious adult beverages. At each stop, guests continued to enjoy their favorite music as they sampled mike's HARDER beverages, ride a mechanical shark, and relax in an outdoor, one-of-a-kind lounge. Social media posting was rewarded with HARDER swag.
The outdoor lounge made sure to never miss a beat no matter the festival, always featuring music for guests to listen to.
1,705 people rode the mechanical disco shark in the mike's HARDER lounge, a ride that matched their theatrical costumes.
Bottoms up! Every attendee of age was treated to samples of mike's HARDER, able to try some of their many flavors.
Festival Headliner: mike's HARDER
Hold on tight.
The one of a kind outdoor lounge featured a mechanical shark at each of the five festival locations, giving guests a literal wild ride.
Choose harder.
Guests were treated to branded swag like bags and headbands if drinking mike's HARDER in the footprint, or if they shared their media with a branded hashtag.
What we did for
Stillhouse
Stillhouse, a young whiskey brand, paired with BeCore to fabricate a 24-foot-long brand activation touring vehicle. The tour made stops for tailgates at top college football rivalry games, giving game-goers an opportunity to try all six flavors, utilize photo backdrops, listen to live DJs, and play cornhole.
Stillhouse's tailgate stops included turf grass patches, to make attendees feel like they were right on the field.
Take a sip! Of-age guests were treated to Stillhouse's six, unique flavors of whiskey in the form of mixers.
Everyone who stopped by couldn't help but share the best tailgate on social media, resulting in millions of interactions.
Uniting Rivals Over Whiskey
1.65M
On-Site Impressions
We came prepared.
Stillhouse and BeCore left absolutely no stone unturned when it came to decking out the 24-foot-long vehicle with games, snacks, and, of course, drinks.
Tasty tailgating.
Allowing guests to try each of the young brand's six flavors shared Stillhouse's name with the football community and emphasized the ability of whiskey to be flavorful.