What's A Smile
Really Worth?
Scroll to Discover
We Are More Than an Experiential Marketing Agency in Austin Specializing in Event Production & Brand Activations
Texas means bigger, and bigger means better, right? BeCore loves creating experiential marketing in Austin, because there's always the chance to challenge the traditional. This city dreams huge, and our team loves knowing that even the bright, blue sky isn't the limit here. In Austin, we're uncovering what it means to truly engage with the human experience.
Our group is here to provide energy to the nuts and bolts, craft logistical excellence, and sweat the small stuff. If you're looking for limitless relevance and brand activation, we've got good news: you're at the core of it.
About Us
Real Experience,
at the Core.
Where do you push yourself to when there are no limits? It's a question BeCore has sought to answer with every experience we create. We favor the brave here. Our team embraces curiosity to prompt innovation. With each concept we develop, we're enamored with how we can amplify its impact. After all, these are not just moments or events we're creating. They are avenues for making memories, generating smiles, and driving business growth for our clients.

When done right, remarkable brand experiences have full funnel impact, generating awareness, lowering the barriers for trial, and accelerating conversion. And they have the power to become the centerpiece of a 360˚ campaign that extends the reach and impact well beyond the limits of the event itself.
Start a New Project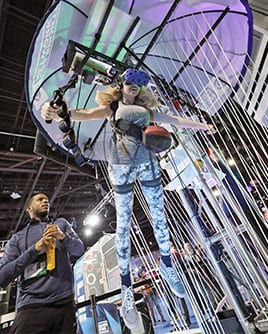 Industries We Serve From Coast to Coast
For each and every industry we embrace, we are deeply experienced and highly resourceful. We've worked with two and 4 wheel motorsports, consumer electronics, CPG, lifestyle brands, fashion brands, gaming, sports, and beer & spirit industries. What's next? You tell us.
Explore


















Meet the Team
It takes endless collaboration and commitment to run BeCore. From each of our incredible team members comes the dedication to not only us, but to you. With BeCore, we make sure you're treated as a partner so we can build, imagine, and create alongside you. No matter your goal, we bring creativity without compromise.
About Us
Mark
Billik
Founder
Steve
Dupee
CEO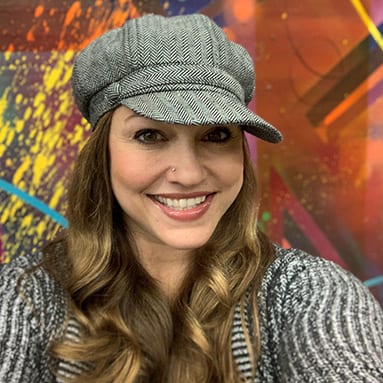 Nikki
Malinowski
CFO
Jen
Fisch
Executive Creative Director
Kelly
Vaught
Principal/CMO
Alyssa
Jones
VP of Production and Operations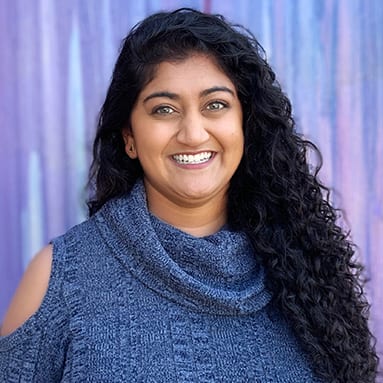 Preeya
Patel
Director of Production
Roger
Malinowski
VP of Business Development and Marketing Communications
Our Winning Ways.
We get it: the proof is in the pudding. Between you and BeCore, we don't mind showing off all the ways we've formed real experiences with our partners. In fact, we've won awards for it. And that spot right there? That's where an accolade for your story will go.
4
Event Marketer IT Lists
Why We Love Austin.
Brands.
BeCore adores the brands that call the great city of Austin home. While outsiders might consider the city part of the Wild Wild West, Austin is actually booming with industry, stacked with sky-scraping buildings, and filled to the brim with innovation. Tech-related companies can be found setting up local offices in this Texas city, including Aspyr, Dell, Blastro, IBM, Motorola, Apple Oracle, Intel, and more. There's also Holt McDougal, Allen's Boots, Electrophon Records, and Whole Foods!
Tourist Attractions.
Austin is the city to visit, and it's absolutely impossible to be bored while here. For those craving knowledge and cultural background, Austin features the Bullock Texas State History Museum, the Contemporary Austin-Jones Center, LBJ Presidential Library, and the State Capitol and Visitors' Center. Families and nature-lovers will both adore the Austin Zoo, which rescues and rehabilitates most of its animals, along with the Nature & Science Center, containing dinosaur and fossil exhibits. And don't forget shopping along Rainey Street!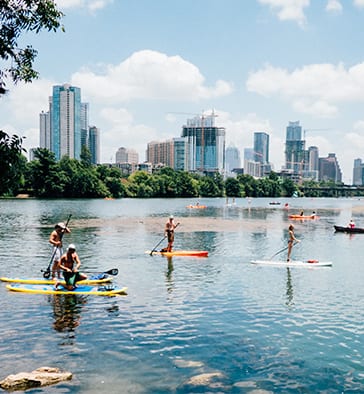 People.
All cliches aside, the people of Austin are what make it so wonderful. This live music capital is unsurprisingly filled with creatives and those who like to get groovy, which we more than appreciate. The young demographic means Austin enjoys finding a reason to celebrate. They're Texans at heart, finding joy in being healthy, exercising, and enjoying the great outdoors. Ultimately, Austin is a magnet for transplants too, meaning its crowd is unique, interesting, and accepting.
Location.
Long, hot summers and gentle, mild winters - Austin is precisely the Texan experience you'd expect. Because of its subtropical climate, the city is perfect for finding your outdoorsy side. Despite being busy, the area is incredibly walkable. BeCore encourages anyone visiting to take a casual stroll through Zilker Metropolitan Park or the Umlauf Sculpture Garden. For the hottest of days, consider going lakeside by Lake Austin, McKinney Falls State Park, Bull Creek, or Lady Bird Lake.
Culture, Art, and Music.
With Austin, it's always time to party. This vibrant city features the motto, "Keep Austin Weird." Sixth Street Historic District is packed with innovative bars and youthful hotspots alongside its cultural background, like with the Driskill Hotel & Bar. The Austin City Limits Music Festival is held annually, and for an eclectic experience available year-round is the Cathedral of Junk. Its diversity is portrayed by the Mexic-Arte Museum, Blanton Museum of Art, and Texas Memorial Museum.
Food.
Everything is bigger in Texas, including the list of foods we're dying to try! Starting bright and early, Austinites can be seen chowing down on their notably delicious breakfast tacos. No traditional bagels and coffee for them! The city prefers independent eateries, and we don't advise looking beyond food trailer courts and regional restaurants. At local spots, you'll find stuffed avocados, Mad Dog margaritas, and some of the best ice cream in the country.