What's A Smile
Really Worth?
Scroll to Discover
We Are More Than an Experiential Marketing Agency in San Francisco Specializing in Event Production & Brand Activations
San Francisco's bridge may not actually be golden, but this city sure does know how to shine. Our collective of creative minds adore SF's ability to innovate. BeCore's subtle intricacies and intellectual nuances are not lost on this city. Experiential marketing in the Bay Area means sparking interest and being culturally relevant - things this city has perfected.
Our group is here to provide energy to the nuts and bolts, craft logistical excellence, and sweat the small stuff. If you're looking for limitless relevance and brand activation, we've got good news: you're at the core of it.
About Us
Real Experience,
at the Core.
Where do you push yourself to when there are no limits? It's a question BeCore has sought to answer with every experience we create. We favor the brave here. Our team embraces curiosity to prompt innovation. With each concept we develop, we're enamored with how we can amplify its impact. After all, these are not just moments or events we're creating. They are avenues for making memories, generating smiles, and driving business growth for our clients.

When done right, remarkable brand experiences have full funnel impact, generating awareness, lowering the barriers for trial, and accelerating conversion. And they have the power to become the centerpiece of a 360˚ campaign that extends the reach and impact well beyond the limits of the event itself.
Start a New Project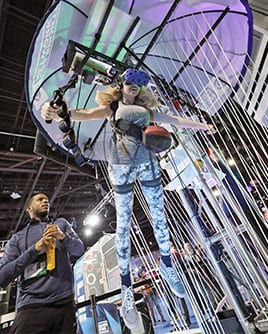 Industries We Serve From Coast to Coast
For each and every industry we embrace, we are deeply experienced and highly resourceful. We've worked with two and 4 wheel motorsports, consumer electronics, CPG, lifestyle brands, fashion brands, gaming, sports, and beer & spirit industries. What's next? You tell us.
Explore


















Meet the Team
It takes endless collaboration and commitment to run BeCore. From each of our incredible team members comes the dedication to not only us, but to you. With BeCore, we make sure you're treated as a partner so we can build, imagine, and create alongside you. No matter your goal, we bring creativity without compromise.
About Us
Mark
Billik
Founder
Steve
Dupee
CEO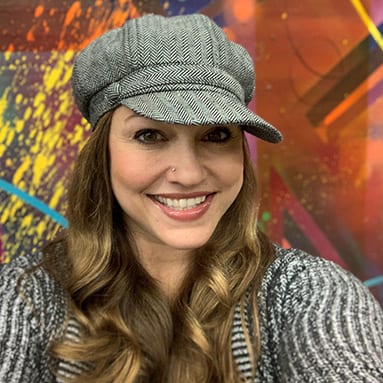 Nikki
Malinowski
CFO
Jen
Fisch
Executive Creative Director
Kelly
Vaught
Principal/CMO
Alyssa
Jones
VP of Production and Operations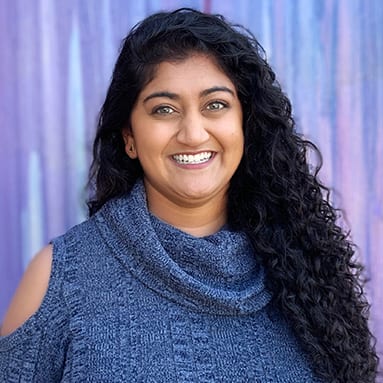 Preeya
Patel
Director of Production
Roger
Malinowski
VP of Business Development and Marketing Communications
Our Winning Ways.
We get it: the proof is in the pudding. Between you and BeCore, we don't mind showing off all the ways we've formed real experiences with our partners. In fact, we've won awards for it. And that spot right there? That's where an accolade for your story will go.
4
Event Marketer IT Lists
Why We Love San Francisco.
Brands.
San Francisco is known for its focus on high-end technological advances, which is why companies like Google, Lyft, Postmates, and Yelp are all nestled there. Even sites like Digg and Chegg are centered in the Bay Area. Beyond its tech-roots, SF also has fashion brands like Levi, Gap, and ModCloth, as well as lifestyle and CPG brands SKYY Spirits and Driscroll's. WIth such a diversified city that's always advancing, it's no wonder BeCore loves working with brands there.
Tourist Attractions.
The tourist attractions in San Francisco are beautiful, timeless, and iconic. Most notable is of course the Golden Gate Bridge, where visitors walk, hike, bike, or take a guided tour. There's also Alcatraz Island, infamous for its since-disbanded federal penitentiary and extensive history. For something more classic, SF features Fisherman's Wharf, where tourists can window-shop or purchase food, peruse souvenirs, and visit a colony of sea lions.
People.
The people of San Francisco, natives and transplants alike, are like no other. This group is most well-known for being foodies; they're beer snobs and brunch lovers at heart with a soft spot for small businesses and a love for not-yet tried new places. Being on the forefront of technology means they're all pros with it, but that doesn't discredit their love for the outdoors: San Franciscans are more free-spirited and eco-friendly than the average bear.
Location.
Along the Golden Gate Bridge is Golden Gate Park, consisting of over 1,000 acres with lawn bowling, archery, a Japanese tea house, and carousel, amongst other things. The City features Pier 39, a popular pier with numerous shops, restaurants, an arcade, an aquarium, and street performers. Conservation center Marin Headlands is perfect for those looking to explore the rugged coast, and Crissy Field for a traditional park experience. SF truly has it all.
Culture, Art, and Music.
San Francisco has a strong sense of culture, art, and music. There's a diverse collection of festivals, museums, and architecture, including the Palace of Fine Arts, San Francisco Museum of Modern Art, and the De Young Museum. The City is known for its presence in classical works, as demonstrated by the San Francisco Symphony, San Francisco Opera, and the San Francisco Ballet, all of which perform at the SF War Memorial and Performing Arts Center.
Food.
Stopping by San Francisco means trying every food place along the way. This city isn't big into chains, so you'll never have the same meal twice as you taste-test smaller eateries. SF is on the bay and known for its seafood, and we at BeCore recommend trying abalone, Dungeness crab, sand dabs, and bay shrimp. Of course, San Francisco also claims the original sourdough French bread recipe, so that's a must as well.