What's A Smile
Really Worth?
Scroll to Discover
We Are More Than an Experiential Marketing Agency in New York Specializing in Event Production & Brand Activations
New York is more than the Big Apple; it's the apple of our eye. This fast-paced city needs experiential marketing that can keep up with it, and BeCore's event production team is always up for the challenge. From pop-up shops that rival NYC's quintessential fashion spots to brand activations that make Times Square seem quiet, we specialize in making an entrance.
Our group is here to provide energy to the nuts and bolts, craft logistical excellence, and sweat the small stuff. If you're looking for limitless relevance and brand activation, we've got good news: you're at the core of it.
About Us
Real Experience,
at the Core.
Where do you push yourself to when there are no limits? It's a question BeCore has sought to answer with every experience we create. We favor the brave here. Our team embraces curiosity to prompt innovation. With each concept we develop, we're enamored with how we can amplify its impact. After all, these are not just moments or events we're creating. They are avenues for making memories, generating smiles, and driving business growth for our clients.

When done right, remarkable brand experiences have full funnel impact, generating awareness, lowering the barriers for trial, and accelerating conversion. And they have the power to become the centerpiece of a 360˚ campaign that extends the reach and impact well beyond the limits of the event itself.
Start a New Project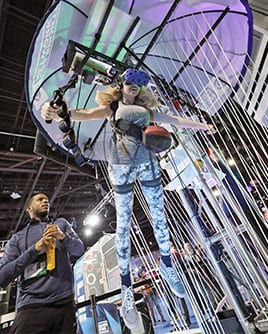 Industries We Serve From Coast to Coast
For each and every industry we embrace, we are deeply experienced and highly resourceful. We've worked with two and 4 wheel motorsports, consumer electronics, CPG, lifestyle brands, fashion brands, gaming, sports, and beer & spirit industries. What's next? You tell us.
Explore


















Meet the Team
It takes endless collaboration and commitment to run BeCore. From each of our incredible team members comes the dedication to not only us, but to you. With BeCore, we make sure you're treated as a partner so we can build, imagine, and create alongside you. No matter your goal, we bring creativity without compromise.
About Us
Mark
Billik
Founder
Steve
Dupee
CEO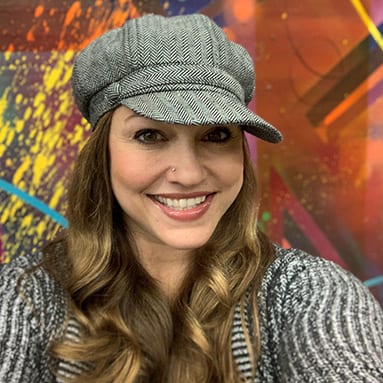 Nikki
Malinowski
CFO
Jen
Fisch
Executive Creative Director
Kelly
Vaught
Principal/CMO
Alyssa
Jones
VP of Production and Operations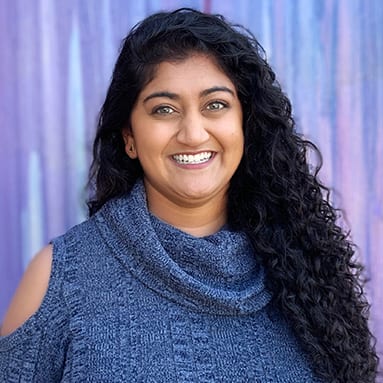 Preeya
Patel
Director of Production
Roger
Malinowski
VP of Business Development and Marketing Communications
Our Winning Ways.
We get it: the proof is in the pudding. Between you and BeCore, we don't mind showing off all the ways we've formed real experiences with our partners. In fact, we've won awards for it. And that spot right there? That's where an accolade for your story will go.
4
Event Marketer IT Lists
Why We Love New York.
Brands.
New York is known world-wide for its influence on fashion, so it's no surprise that it's home to Ann Taylor, Brooks Brothers, Calvin Klein, Coach, DKNY, J. Crew, Kate Spade, Kenneth Cole, and Marc Jacobs. The booming city has international presence, as seen by the headquarters of ABC, CBS, HBO, Nickelodeon, Showtime, Sirius XM, and more. Amongst these are other notable brands, including Rockstar Games, Deloitte, Major League Baseball, Scholastic, and the Food Network. What doesn't NYC have?
Tourist Attractions.
You already know of some of New York City's most notable tourist attractions, because they're iconic and visible from miles away. The Statue of Liberty and the Empire State Building are frequented by visitors often for their immense beauty and importance in American culture. In addition, NYC has Coney Island, the Bronx Zoo, the High Line Park, and the Metropolitan Museum of Art. No matter what you're looking for, NYC has something fun, artsy, and interesting.
People.
The people of New York do have a reputation for being busy. But we don't blame them, because it's for good reason: there's a lot going on in this city. Don't let their speed scare you! While loud and fast-paced, New Yorkers are also friendly, mindful, and cultured. The diversity of the city means that everyone feels accepted. And, of course, it goes without saying that the average NYC local is more than fashionable.
Location.
New York offers it all: food, art, culture, annual events, and nightlife worth losing sleep over. Within the bustling city are pockets of greenery, including Central Park, Bryant Park, and Prospect Park. If you (somehow) find you need a change of scenery from New York, you're within driving distance of anything you could ever need: the beach, mountains, and other big cities like Philadelphia and D.C. NYC also features every season, and is perfect for experiencing it all.
Culture, Art, and Music.
New York is borderline overflowing with culture, art, and music. Most are familiar with Broadway. NYC is popular for its Theatre District, as well as for its roots in jazz, hip hop, punk rock, and disco music. There's a number of museums that display abstract expressionism - NYC's forte - and is home to the Department of Cultural Affairs. The city is also prominent in LGBTQ history, having moments integral to the gay rights movement that help define its culture.
Food.
Ah, the Big Apple. While New York isn't actually known for of oversized produce, there's more than enough food to go around. NYC has a number of ethnic neighborhoods, and it's beautiful diversity resulted in foods with worldwide influence. There's Jewish, Italian, Chinese, Cuban, and Latino dishes, including meals fusing those backgrounds! There's also New York-style pizza, bagels, pastrami, hot dogs, and cheesecake. In addition, the city features incredible baked pretzels, Italian ice, bagel sandwiches, and Manhattan clam chowder.