What's A Smile
Really Worth?
Scroll to Discover
We Are More Than an Experiential Marketing Agency in Los Angeles Specializing in Event Production & Brand Activations
Los Angeles is lively, creative, curious, and BeCore loves the city for that reason. When our compelling experiential marketing has the chance to become more than planning, LA is where we go to make them reality. No pipe dreams here; we know that our innate human connection and cultural relevance resonate with Hollywood dreamers, beach dwellers, and those that love taking pics in front of pink walls.
Our group is here to provide energy to the nuts and bolts, craft logistical excellence, and sweat the small stuff. If you're looking for limitless relevance and brand activation, we've got good news: you're at the core of it.
About Us
Real Experience,
at the Core.
Where do you push yourself to when there are no limits? It's a question BeCore has sought to answer with every experience we create. We favor the brave here. Our team embraces curiosity to prompt innovation. With each concept we develop, we're enamored with how we can amplify its impact. After all, these are not just moments or events we're creating. They are avenues for making memories, generating smiles, and driving business growth for our clients.

When done right, remarkable brand experiences have full funnel impact, generating awareness, lowering the barriers for trial, and accelerating conversion. And they have the power to become the centerpiece of a 360˚ campaign that extends the reach and impact well beyond the limits of the event itself.
Start a New Project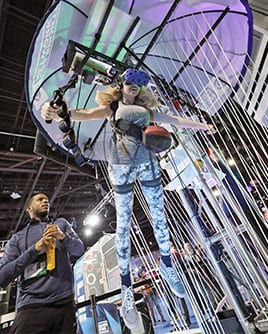 Industries We Serve From Coast to Coast
For each and every industry we embrace, we are deeply experienced and highly resourceful. We've worked with two and 4 wheel motorsports, consumer electronics, CPG, lifestyle brands, fashion brands, gaming, sports, and beer & spirit industries. What's next? You tell us.
Explore


















Meet the Team
It takes endless collaboration and commitment to run BeCore. From each of our incredible team members comes the dedication to not only us, but to you. With BeCore, we make sure you're treated as a partner so we can build, imagine, and create alongside you. No matter your goal, we bring creativity without compromise.
About Us
Mark
Billik
Founder
Steve
Dupee
CEO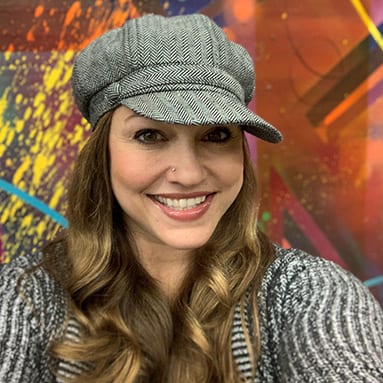 Nikki
Malinowski
CFO
Jen
Fisch
Executive Creative Director
Kelly
Vaught
Principal/CMO
Alyssa
Jones
VP of Production and Operations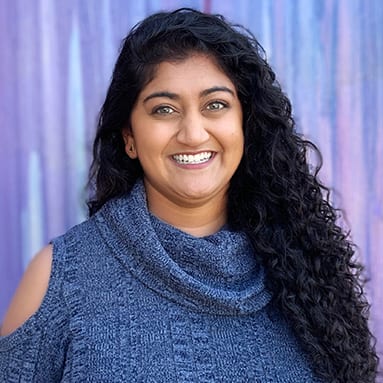 Preeya
Patel
Director of Production
Roger
Malinowski
VP of Business Development and Marketing Communications
Our Winning Ways.
We get it: the proof is in the pudding. Between you and BeCore, we don't mind showing off all the ways we've formed real experiences with our partners. In fact, we've won awards for it. And that spot right there? That's where an accolade for your story will go.
4
Event Marketer IT Lists
Why We Love Los Angeles.
Brands.
Los Angeles is diverse, and so are the brands that call it home. Within the entertainment sphere, Los Angeles is number one. Paramount, Fox, Marvel, Warner Brothers, Sony, Lions Gate, WME, CBS, and CAA are all situated in this SoCal dreamland. LA does more than entertainment though. Lesser known for its influence on fashion, it's still the headquarters home for American Apparel, Guess, and Cross Colors. It also houses Aderra, a tech company, Atlantic Records, and the HQ of Fatburger.
Tourist Attractions.
Being a local is the goal, but tourist attractions in Los Angeles are in no shortage...plus, they're worth visiting. The LA Zoo is popular amongst families, and casual hikers enjoy visiting the Hollywood Sign in the hills. An association with entertainment means that visiting Universal Studios and Disneyland are musts. The city has museums around every corner, one of the most popular being Griffith Observatory. In addition, tourists adore the photo-ops found in every painted wall and the piers!
People.
The people of Los Angeles are proud to live here. It's a melting pot of diversity, accepting of every walk of life. There's no shortage of variety, and you'll meet people with typical day jobs to performers constantly traveling between auditions. While a number of famous celebs have homes here, the city is more down-to-earth than one would expect. Ultimately, this cultural hub is vibrant, eclectic, and diverse, which is what makes working within it so fun.
Location.
Los Angeles is known for being in the middle of it all, both literally and metaphorically. It's less than an hour and a half from whatever outdoorsy adventure you're looking to embark on, including mountains perfect for skiing and snowboarding or a beach to lounge on. Hikes are common here, and LA is full of trails worth exploring. Feeling overwhelmed? No worries; the weather is perfect year-round, so it's always a good day to get outside.
Culture, Art, and Music.
When considering art and culture, older cities may come to mind, but Los Angeles proudly represents a creative hub for all facets of the human experience. Oldest are Hollywood tropes, including Hollywood Boulevard, the Walk of Fame, and presence in TV and entertainment. Beyond that, LA is at the center of fashion as well - just take a look at Rodeo Drive. In general, its vibe is strengthened by the presence of both acceptance and newness, driving youthful originality.
Food.
With diversity comes the diversity in food, and Los Angeles is no exception. There's variety like no other in this city, and the multitude of unique neighborhoods offer a number of options. Los Angeles is the king of fusion restaurants, combining ethnic staples for unparalleled and unprecedented tastes. And if you're on the go, you're in luck. LA is known for its fleet of food trucks that traverse the city daily.