What's A Smile
Really Worth?
Scroll to Discover
We Are More Than an Experiential Marketing Agency in Miami Specializing in Event Production & Brand Activations
Miami does everything in a big way - an energy BeCore can get behind. This city has made a name for itself that resonates globally, and our experiential marketing team adores working within it. Whether a calm day at the shore or a lively night on the town, South Florida does it all, and so do we.
Our group is here to provide energy to the nuts and bolts, craft logistical excellence, and sweat the small stuff. If you're looking for limitless relevance and brand activation, we've got good news: you're at the core of it.
About Us
Real Experience,
at the Core.
Where do you push yourself to when there are no limits? It's a question BeCore has sought to answer with every experience we create. We favor the brave here. Our team embraces curiosity to prompt innovation. With each concept we develop, we're enamored with how we can amplify its impact. After all, these are not just moments or events we're creating. They are avenues for making memories, generating smiles, and driving business growth for our clients.

When done right, remarkable brand experiences have full funnel impact, generating awareness, lowering the barriers for trial, and accelerating conversion. And they have the power to become the centerpiece of a 360˚ campaign that extends the reach and impact well beyond the limits of the event itself.
Start a New Project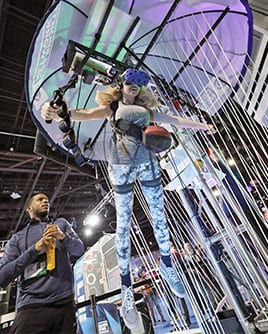 Industries We Serve From Coast to Coast
For each and every industry we embrace, we are deeply experienced and highly resourceful. We've worked with two and 4 wheel motorsports, consumer electronics, CPG, lifestyle brands, fashion brands, gaming, sports, and beer & spirit industries. What's next? You tell us.
Explore


















Meet the Team
It takes endless collaboration and commitment to run BeCore. From each of our incredible team members comes the dedication to not only us, but to you. With BeCore, we make sure you're treated as a partner so we can build, imagine, and create alongside you. No matter your goal, we bring creativity without compromise.
About Us
Mark
Billik
Founder
Steve
Dupee
CEO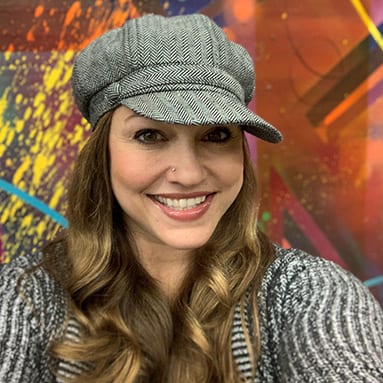 Nikki
Malinowski
CFO
Jen
Fisch
Executive Creative Director
Kelly
Vaught
Principal/CMO
Alyssa
Jones
VP of Production and Operations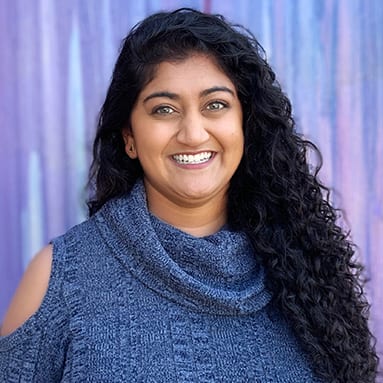 Preeya
Patel
Director of Production
Roger
Malinowski
VP of Business Development and Marketing Communications
Our Winning Ways.
We get it: the proof is in the pudding. Between you and BeCore, we don't mind showing off all the ways we've formed real experiences with our partners. In fact, we've won awards for it. And that spot right there? That's where an accolade for your story will go.
4
Event Marketer IT Lists
Why We Love Miami.
Brands.
Located along the East Coast, Miami is a popular and well-known city. It's no surprise then that Miami is a key-player in tourism and international travel, including having extensive connections to Latin America. Many of the brands that live there involve worldwide presences, such as Hilton International and Visa International. In addition, Miami is home to Cisco Systems, Microsoft, Oracle, Sony, and Walmart offices. We can't forget food either; Kraft Foods is stationed right in Miami too.
Tourist Attractions.
With such a tropical climate, we'd want to visit too. Because of Miami's warm, welcoming weather, most of its tourist attractions are outdoors, which we love. There's Junge Island, the Venetian Pool, Brandon Park, and the Virginia Keys. Ocean Drive is an iconic spot in Miami used for numerous movie scenes. Along with Miracle Mile, these streets are packed with shops for during the day and night clubs for at night.
People.
The "Florida Man" stereotype isn't quite accurate, but there's no denying that Miamians are eccentric. Each and every person from the city is a character in and of themselves. Beyond their individualistic vibes, those from Miami are often multicultural, multilingual, and always friendly. The diversity found in Miami means everyone is welcoming, whether you're from there or just stopping by. There's families, young singles, free spirits, and Miami-raised locals. The only person missing is you.
Location.
Of course, Miami is home to beaches. It goes without saying that the coastal, shoreside city is known for tanning, relaxing, and swimming. As you move inland, though, Miami is home to more than sharks and sand. There are a number of wildlife centers and everglades, all set to protect the naturally occurring wetlands in Florida. Notably, there's Fairchild Tropical Botanical Garden. In the depths of the city or exploring marshes, Miami has it all.
Culture, Art, and Music.
Because of its location, Miami is cultural and ethnically diverse. Miami's The Bass museum has an impressive mixture of art and artifacts. There's the Freedom Tower, a monument towards the Cuban population of Florida, holding a modern-day contemporary art museum inside. In addition, the city is home to Miami Children's Museum, HistoryMiami Museum, and the Art Deco Historic District. With regards to tunes, Miami is a prominent figure in Miami bass, southern rap, and Latin music.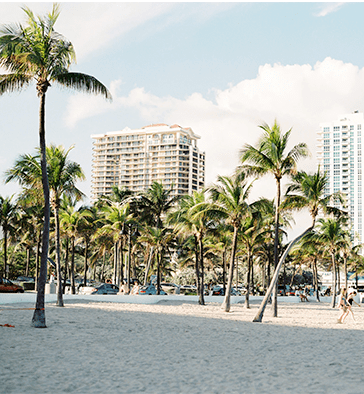 Food.
Being oceanside has its perks, including fresh seafood. That being said, Miami is well-known for its ocean-derived dishes, including King crab, stone crabs, fish sandwiches, and ceviche. While more notorious for its oranges, Florida is responsible for a number of fruity produce products. It's imperative to try key lime pie from Miami, as well as a fun milkshake flavor composed of papaya and guanabana. And of course, Latino influences mean that Miami's Cuban sandwiches, arepas, and fritas are necessities.