Build.
Showcase.
Explore.
Experience.
Behind every brand is a story with heart and history. Whether glamorous from the start or an underdog story, this is where it all begins.
Our Perspective on Brand Activation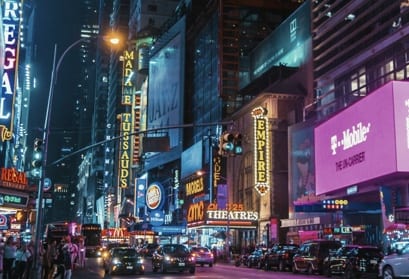 At the center of brand activation are the people activating it. BeCore helps create affinity, so brand names last beyond the grand opening. Activations should feel non-disruptive and enhance people's experience, not hinder it. Our ideas balance being bold without being in your face, seamlessly weaving your brand and its benefits into the livelihoods of communities.
Establishing an event and the longevity of a brand launching means having all the right dynamics. Fresh appearances mean some combination of new and classic, just enough traditional to appeal to anyone, with a twist that stays memorable.
Start A New Project
Our Expertise.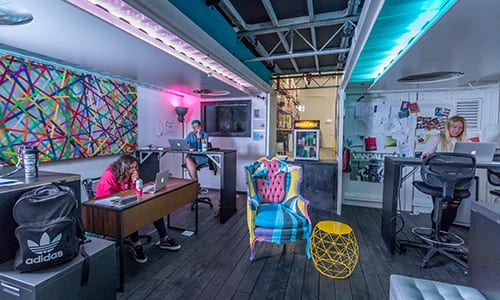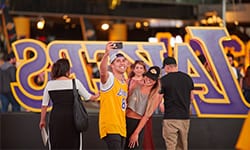 Our brand activation success is most prominent in the fact that you're aware of the brands we've worked with. That's the goal, right? We're pros at establishing. Here for a good time and a long time.
To achieve the successes we have for our clients, we leverage storytelling. From beginning to end, we're featuring your personal narrative. After all, reputation is everything, and with BeCore, you'll be the cool kid at school in no time.
Brands we work with


What we did for
CBS Sports Network
To foster an engaging experience surrounding the 53rd Super Bowl, CBS and BeCore teamed up to create a virtual skydiving simulator specific to Atlanta. Participants interacted in a 4D manner, feeling faux wind as they "leapt" from the plane, soared across the city, and delivered the game ball to the Mercedes-Benz Stadium.
The sky-high experience was not just impressive in its experience, but in its size: the whole footprint was only 10'x30'!
As the simulator physically lifts guests, the VR goggles simulate an airplane door, the city of Atlanta, and the stadium.
This mind-blowing technology gave guests the thrill of skydiving paired with the chance to be an integral part of game day.
Personalized and unforgettable.
BeCore designed this VR experience to be one-of-a-kind, with the aerial views allowing guests to view Atlanta like they had never seen it before.
Worth the wait.
As popularity skyrocketed through word-of-mouth reviews, lines grew. BeCore and CBS found that anyone who waited in line noted that the time was worth the experience.
What we did for
Mezzetta
BeCore and Mezzetta launched the Mezzetta Table in suburban New York. This conceptual piece featured event hosts Chef Michael Psilakis and cooking show icon Laura Vitale, who introduced meals made with Mezzetta products to the community of Larchmont. In order to prompt extra engagement, we invited micro-influencers, media reporters, and a content team.
The Mezzetta table was conceptualized to bring together a community, giving them a meal to bond and share over.
The amazing event was chocked full of Mezzetta products, from an appetizer spread to a fully chef-prepared meal.
Guests left the table full and with a multitude of free Mezzetta products to incorporate into their next home-cooked meal.
Mezzetta as a Kitchen Staple
Going pro.
All dishes were chef-prepared with Mezzetta products, and the event was hosted by notable chef Michael Psilakis and accomplished cooking show host Laura Vitale.
No leftovers.
Every piece of food was happily enjoyed by the Larchmont community and additional influencers, but one thing was left behind: the memory of the event.
What we did for
Roxy
Roxy's global #RUNSUPYOGA tour was enhanced by BeCore in Huntington Beach, Roxy's very own hometown, as well as two other locations. In order to promote their fitness line, we crafted an event full of photo-ops, healthy living, and having fun. The day consisted of a 1K paddle boarding race, 5K run, and yoga session.
More than 1,000 women and girls participated in this event, which sold out within 72 hours.
Jumping for joy! Everyone at the event had more fun than they could have imagined as they enjoyed the SoCal sun.
The key to striking a pose is to do it as a group. Elise Joan's yoga session was a clear hit.
Hot Summer, Cool Roxy Hangout
The water's fine!
To encourage the fun, outdoor lifestyle associated with Roxy, the event included a 1K SUP race, where winners received rewards on stage.
Strike a pose.
Yogis, new and experienced, got to attend an on-beach yoga session by fitness trainer Elise Joan, and take photos in front of a life-size photo frame.