Immersive.
Innovative.
Cultivating.
Experience.
Sampling tours are perfect for letting taste-tests go national. Audiences are savvy and can be hard to convince, but with BeCore, your customers won't be force fed.
Our Perspective on Sampling Tours
Your products are sold in stores across the country. That means that sampling tours elevate experiences to the top shelf and beyond. At BeCore, we don't ignore the tried and true: the simplicity in sampling tours is that people solely need to give it a try. It's up to them to love it from there...but knowing your product, they will, won't they?
Our tours rely on defying convention, curating adventures. We know today's generations want to know what's in their brand: ingredients and morals alike. We prefer showing how things are done, both with respect to product processes and lifestyle goals.
Start A New Project
Our Expertise.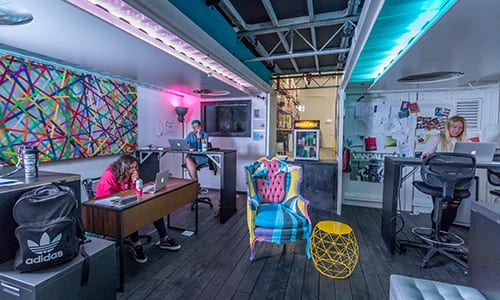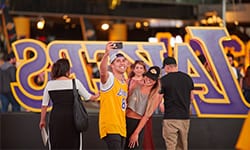 With sampling tours, BeCore immerses communities. We turn a simple bite into brand loyalty. While short and sweet, there's no saying a sample can't be iconic. As humans, we want to participate, and BeCore's well-designed brand experiences refuse to have people assuming passive roles. It's time for them to engage in all aspects of your food or drink.
Our expertise lies in turning consumable pieces into connections, and connections into advocacy. The testing of your products surrounded by a unique experience will absolutely sell products - trust us.
Brands we work with


What we did for
White Claw
BeCore partnered with White Claw, driving brand awareness as it embarked on its Summer Sampling Tour 2019. The adult beverage company, known for popularizing hard seltzers, offered samples and branded merchandise at horse racing, sporting, and other various summertime events. Guests were treated to the many flavors White Claw produces, as well as incredible photo-ops.
Picture perfect! Our sampling tour perfectly complimented the simultaneously high-end but casual vibes of the Kentucky Derby among other stops.
We take fun seriously around here! Guests were encouraged to grab a Claw and have a good time.
Light drizzle aside, guests were certainly refreshed due to White Claw samples, and kept dry by branded rain ponchos.
Up the ante.
The Kentucky Derby kicked off the Summer Sampling Tour. A typically formal event was brought to life with White Claw and guests' eccentric costumes.
Made pure.
White Claw's emphasis on a refreshing drink was clearly displayed by the 10,000 taste-tests provided. The samples translated to over 1,700 cans sold on-site.
What we did for
Mike's HARDER Lemonade
mike's HARDER went on a pop-up tour across the country with BeCore in 2017, creating a one-of-a-kind lounge area at a multitude of festivals. Within the outdoor space, guests could engage with samples of HARDER, a mechanical shark, and Instagramable backdrops, all while enjoying music.
Guests had the chance to enjoy live music at the HARDER hang out lounge, not missing a beat during the festival
Between mike's HARDER's twelve, incredible flavors and a huge, mechanical shark, guests were encouraged to try something new the whole event.
Anyone who posted on social media with the hashtag #chooseharder was awarded branded swag; easy to do with so many photo ops!
A Lounge Area that Goes HARDER
Hold on tight.
The lounge featured a mechanical shark in the middle of the relaxation lounge, where guests could try samples and then go for a spin.
Open invite.
The lounge had something for everyone, including branded swag, photo opportunities, and areas to enjoy music, as shown by the over 236,000 guests.
What we did for
Stillhouse
Stillhouse, a relatively new whiskey brand, went on the Tailgate Tour. Equipped with a BeCore-designed, 24 foot-long vehicle, the company visited top college football rivalry games across the country. The stops included photo activations, Snapchat filters, bars, games, live DJs, and local catering in order to formulate a full tailgate experience.
Stillhouse's brand stands for breaking the rules about where whiskey can go, exploring new flavors, new cocktails mixes, and new tailgates!
Here, try this! Stillhouse Ambassadors made sure everyone got to try their six incredible flavors of whiskey.
The gang's all here! Far and wide, Stillhouse was shared amongst attendees and social media, gaining incredible popularity amongst fans.
Pulling Up to Game Day
1.65M
On-Site Impressions
Look! We're matching.
The Tailgate Tour was specifically catered to each individual rivalry game, including mascots that guests could take pictures with at their team's stop.
Hashtag haven.
The best way to show your team spirit? Social media! Our tailgate tour amassed 6.71 million media impressions as pictures and videos were shared online.