Establish.
Strategic.
Innovative.
Experience.
It's about what you do with what you own. BeCore knows that. Our experienced team never uses guessing. Achievable outcomes are just a sponsorship away.
Our Perspective on Sponsorship Activation
BeCore does sponsorship activation a little differently. We're firm believers in making you stand out, but only in the right ways. We pick platforms catered best to your brand, and those are the ones we use to spur engagement.
Proper activation requires the right audience at the right time. In today's age, people are drawn to brands that put the causes they care about at the forefront. It's paramount to be associated with the moral endeavors you embark on.
Start A New Project
Our Expertise.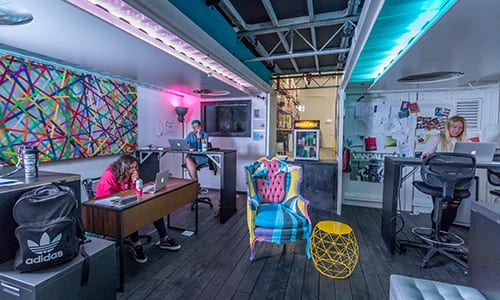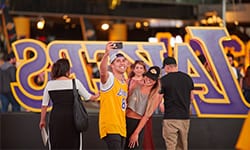 Our expertise in sponsorship activation lies in understanding the experiences attendees are looking for, and the emotional needs that underlie them - that is critical to developing brand experiences that don't just entertain, but truly connect.
If there's something we've learned at BeCore, it's that sponsorship activation doesn't have to be big, nor should it be cut and paste. No two activations are ever the same. A product launch at a music festival will be much different than trying to reach a new demographic through an esports tournament. We don't get lost while creating your vision. Our goal between you and the properties you sponsor, is to create something that will resonate, enhance and create a further sense of community.
Brands we work with


What we did for
Microsoft
Using the driving force of creating a space where people of any age or ability could be celebrated, Microsoft and the 2018 Special Olympics USA in Seattle crafted an interactive area containing games and fun for everyone. Among the activities were Xbox gaming stations complete with Zephyrus controllers and giant versions of Kerplunk, Connect Four, and Jenga.
The area was picture-perfect, especially that which featured the Microsoft Windows photo booth and accompanying hashtag #RiseWithUs.
The celebratory space proved to be popular amongst everyone at the Special Olympics, generating an average of 1,700 daily visitors across six days.
Everyone who attended found that the Microsoft and BeCore teams put together a friendly environment where everyone could learn and share.
Together We Are More
29,796
Giveaways Distributed
Here to empower.
This space's monumental nature reached beyond what numbers would imply; Microsoft's area showed that environments can be friendly, impactful, and encourage independence.
A lasting footprint.
While our physical footprint lasted only for the Special Olympics World Games Seattle, the memory of a truly inclusive and endlessly fun space will last forever.
What we did for
Synchrony Financial
For KAABOO music festival, BeCore produced two activations, all driving Synchrony Financial brand awareness. The sites consisted of the BOOMBOX area and a live photo mosaic made of festival goers' tagged photos. The artsy murals, galleries, lounges, and interactive stations drove engagement and positioning of SYF as a caring employer.
Sit back and relax! The SYF brand awareness footprints gave space for festival goers to hang out and rest their feet.
Using a hashtag specific to SYF, KAABOO attendees could see their photos come to life on a mosaic wall.
Synchrony Financial provided a fun backdrop, numerous props, and helpful ambassadors to play photographer where necessary!
Getting in Synchrony with KAABOO Festival
6,912
Mosaic Photos Taken
Getting artsy.
The BOOMBOX activation touchpoint featured a mural by Lola Blu, art gallery, interactive string art piece, and live screen printing, embodying the artistic style of KAABOO.
Bring it to life.
The second site featured a live photo mosaic that updated as festival-goers hash-tagged their photos, creating a piece that attendees could be a part of, together.